The Legend of 'Let Me Solo Her' in Elden Ring Explained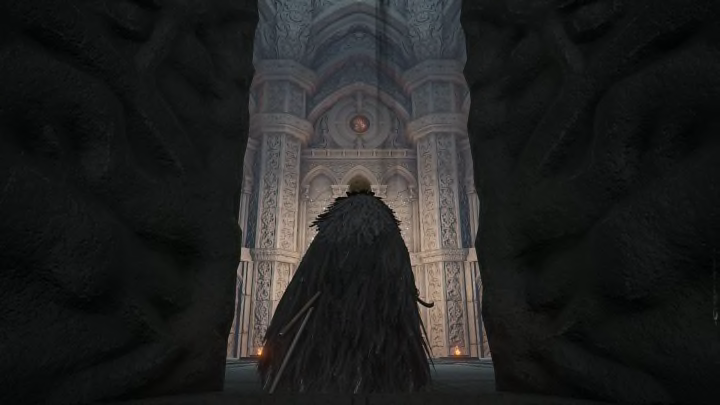 Elden Ring players have taken to worshipping a new folk hero in the latest FromSoftware title. / Courtesy of FromSoftware/Bandai Namco, Screenshot by Noam Radcliffe
Elden Ring players have taken to worshipping a new folk hero in the latest FromSoftware title.
It's no secret that Elden Ring can be a challenging game to beat. Filled with hostile mobs, PvP grief, and boss battles that are known to fill players with rage, it comes as no surprise that some newcomers to the Dark Souls-esque title could use a little help. Fortunately, FromSoftware planned ahead for just this issue, allowing players to summon others in order to assist in combat.
And so, here is the tale of "Let Me Solo Her" in Elden Ring.
The Legend of 'Let Me Solo Her' in Elden Ring
It begins as many fated Elden Ring stories do: with a near-impossible boss battle. In a post published to the official Elden Ring subreddit by user sazed813 on April 12, the player explains that this all started with the optional and notably difficult boss, Malenia.
"After 20-30 Malenia attempts and getting to ~15% several times, I finally decided I would try summoning and bumrushing with 2 others and just getting it done," they wrote, "So I popped the finger remedy and approached the first sign i could see."
The Tarnished behind this sign was almost entirely naked, wearing nothing but a pot on his head and wielding two katanas. His name, of course, was "Let Me Solo Her." After some consideration, sazed813 let the player have at it, and watched as the pot-wearing character ripped through Malenia like tissue paper. Let Me Solo Her was "flawless," only taking damage from a single rot attack.
"I definitely didn't kill Malenia, but either way, she is dead," sazed813 wrote.
Let Me Solo Her — also known as KleinTsuboiOW on Reddit — has gone on to make themselves known in the community by publishing their own thread with an attached video of the boss fight that sparked the saga. The post has received almost 60k upvotes and 38 unique awards including 45 Gold, 190 Silver, 200 Helpful, and 212 Wholesome awards.