The Only Way Out Dying Light 2: How to Complete the Quest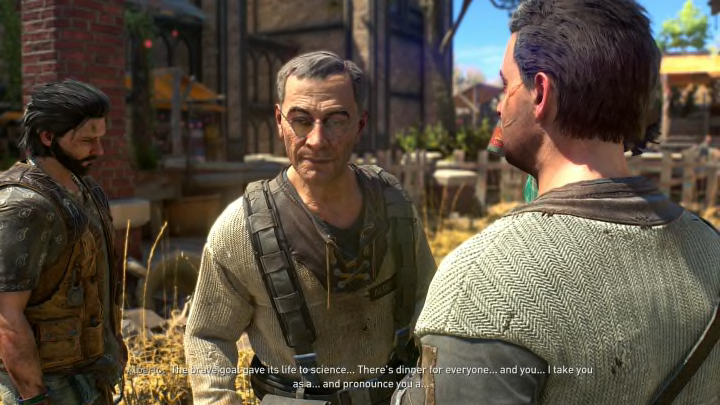 Here's a breakdown of how to complete the "The Only Way Out" quest in Dying Light 2. / Image courtesy of Ralston Dacanay, Techland
Early on into Dying Light 2 Stay Human, shortly after besting the game's lengthy prologue, players will be tasked with going around the Bazaar Safe Zone and meeting the locals.
While this sounds like an extremely easy task, many are finding it confusing to complete, and rightfully so considering there are few indicators to direct you around and give you an idea of your progress. As such, here's a breakdown of how to "meet the people of the Bazaar" and complete the "The Only Way Out" quest in Dying Light 2.
Meet the People of the Bazaar: How to Complete the Objective
If you're stuck on the "Meet the People of the Bazaar" objective of the "The Only Way Out" quest, the solution is thankfully simple.
While the concept of going around the building talking to every NPC in sight sounds like what the game wants you to do at this point, in actuality, you just need to talk to two specific characters and complete their side quests entirely.
The first of which is Carlos, the young man near the entrance who you bump into right away. The side quest he gives out is "The Spark of Invention," which can be completed immediately by those who happen to already have the electrical components he's looking for. After forking over the goods, he'll go outside of the building where you'll need to activate the power and talk to him again to finish the side mission.
As for the other character, you'll need to speak to Julian, who is connected to the more serious side quest "Cheers!"
This one is more straightforward, however, as you'll simply need to follow the yellow markers to eventually get to the bottom of the conflict.
Dying Light 2 Stay Human is available now for PlayStation 4, PS5, Xbox One, Xbox Series X|S, and Windows PC (via Steam, Epic Games Store and the Techland Store).
For more on Dying Light 2, feel free to check out our guides on how to unlock the UV Flashlight, as well as the best-optimized settings for FPS.