Call of Duty
The UGM-8 Has Found its Way as a Top-Tier Weapon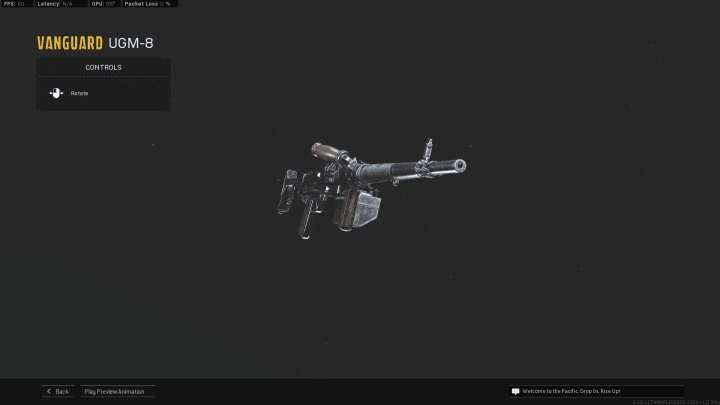 UGM-8 / Image courtesy of Activision/Screenshot: Ralston Dacanay
We are now officially a few days into the start of Season 5 of Call of Duty Warzone. Over the change of seasons, balance changes took place for some of the game's best weapons.
Some of the old meta weapons were nerfed, and other weapons were buffed in hopes to balance all of the weapons.
Well recently, one weapon has been making moves towards the top of the current meta. That weapon is the UGM-8. An LMG that was released with Call of Duty Vanguard. It never made the top of pick lists and was never anyone's favorite weapon. One thing that it did do was hit hard.
According to WZranked.com, the UGM has made its way to number one in both win rate and overall KD. Although ranking high in both of those stats, the UGM-8 still remains the 13th most commonly selected weapon.
Top Warzone Weapons for K/D and Win Rate / Photo Courtesy of WZ Ranked
The UGM-8 has a 1.55 KD. Now let's compare that to some of the game's top weapons. KG M40 has a 1.02 KD. The Grau 5.56 has a 1.11 KD while being the second most picked weapon. The Armaguerra 43 has a 1.21 KD despite being the most commonly picked weapon. Lastly, the PPSh-41 has the second highest KD at 1.37. Still almost .20 less than the UGM-8.
Don't be surprised if you start to see the UGM-8 a lot more. Right now, not very many people are using the weapon despite receiving great results.