Top Games
Three Unreleased Battlefield 2042 Vault Weapons Seemingly Leaked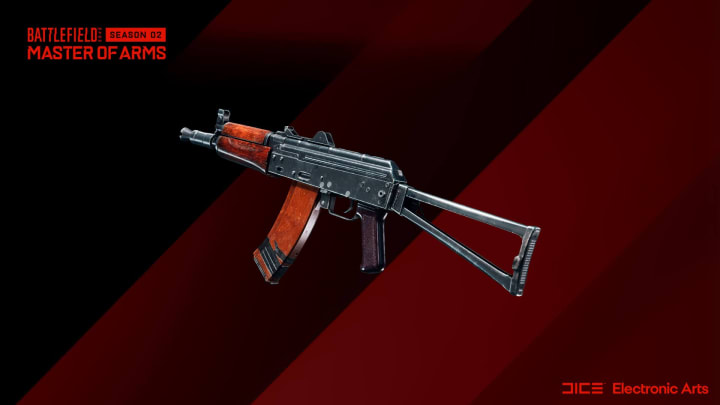 DICE
It appears three unreleased Vault Weapons coming soon to Battlefield 2042 All-Out Warfare have been discovered in the game's files after the release of Update 2.2.
The weapons were pinpointed and published by prominent Battlefield 2042 data miner @temporyal on Twitter Wednesday.
Per temporyal, the three unreleased Vault Weapons that will be coming soon are the AN-94 assault rifle, the SPAS-12 shotgun and the M98B bolt-action sniper.
The AN-94 is a Russian assault rifle that's appeared numerous times in the series, including Battlefield: Bad Company, Battlefield: Bad Company 2, Battlefield Play4Free, Battlefield 3 and Battlefield 4. Two versions of the AN94 are also already featured in Battlefield 2042 via the Battlefield Portal: one from BFBC2 and one from BF3.
The Italian SPAS-12 shotgun has previously appeared in Battlefield 2: Modern Combat, BFBC, BFBC2, BFP4F, BF3, BF4 and Battlefield Hardline. The BFBC2 and BF3 versions of the SPA-12 are available for use in Battlefield Portal.
Lastly is the M98B, which temporyal mentioned had been previously announced to be coming to BF2042 All-Out Warfare in a Season 2 update briefing back in August. The M98B has previously appeared in BFP4F, BF3, BF4 and BFHL. The M98B is featured in the BF3 portion of Battlefield Portal.
It remains to be seen just when any of these three weapons will officially be added to the All-Out Warfare mode.