Call of Duty
TimTheTatMan Slams New Warzone Vargo-S 'Trash', Calls for Buff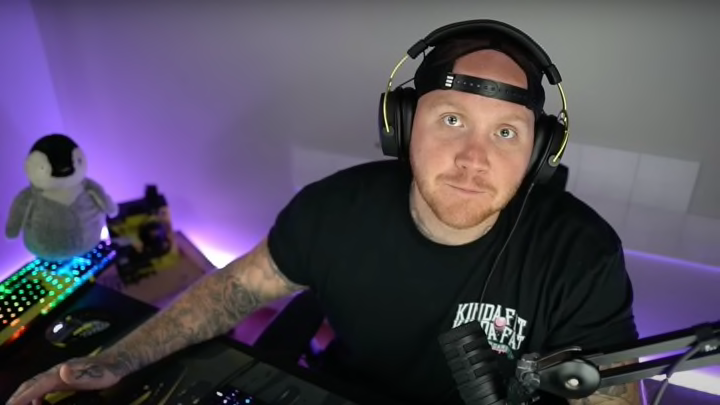 Image courtesy of TimTheTatMan
TimTheTatMan has already expressed his distaste with the new Vargo-S in Warzone, calling on Raven Software to deploy a much-needed buff.
Warzone's Season 4 Reloaded update might still be fresh in the eyes of the community, but that hasn't stopped popular streamers from making some damning claims straight out of the gate. TimTheTatMan has shared his thoughts on one of the game's newest weapons — the Vargo-S.
Season 4 Reloaded added in the Vargo-S assault rifle, with many thinking that it could be a strong contender for a place in the meta. Sadly, it seems that the new gun might not have gotten off to a great start.
"This thing is trash," the streamer said in a recent video. "It already needs a buff."
Tim's video shows him making use of the new AR, but growing increasingly frustrated with its output.
"I'm trying this Vargo-S and, from a distance, it's ass." The streamer clocked an enemy dropping in from a parachute, but despite having decent aim the shots were just not connecting for Tim. He jokingly blamed his chat for the suggestion, saying "Chat, if you ever tell me to use this gun again, I'm going to sue you."
Needless to say, the new weapon hasn't taken its place in the streamer's preferred arsenal. That said, some fans dropped into the video replies to suggest building the AR out like an SMG, stating that it becomes a much better weapon.
After the streamer was taken out by an opponent, he took to the chat to give his final thoughts on the new weapon. "After using the new AR one time, I think it's ass."
It's still early days for the Vargo-S. Perhaps Raven Software need to make some drastic changes if they want to see this AR compete with the best.
If you're curious as to how best to build out your Vargo-S, check out our loadout guide.