Titanfall 2 Security Vulnerability Not A Serious Risk According to Respawn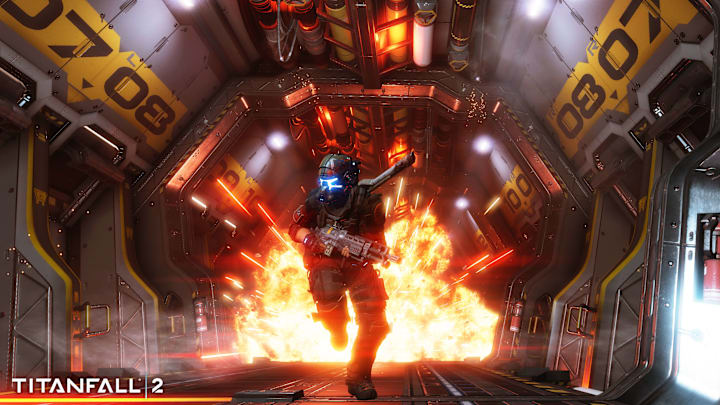 Image courtesy of Respawn Entertainment
Recent reports of security vulnerability in Titanfall 2 has spooked many players into uninstalling the game.
The rumors stemmed from a Discord announcement which stated Titanfall 2 to be "considered comprimised." The post claimed that there was a bug in the game which allowed local code executions from Respawn's server, meaning that hackers could attack the computer or console that was running the game.
"All platforms are affected. What exactly they could do is still unknown but we're pinging everyone because running the game as of now is a severe security risk."
Naturally, this sparked some worries in players. The post encouraged players not to launch the game on any platform, leading many to uninstall the game from their systems.
Respawn responded to the rumors on Twitter, saying "we are aware of reports of a security vulnerability affecting Titanfall 2 and are investigating." Roughly three hours later, an additional update was given, reassuring players that they "do not believe there are any more serious risks to affected players or their machines."
"We're still investigating this issue but our engineers believe that we're dealing with a simple exploit that can be used to crash games. "
This is the latest problem to grace Titanfall, which has suffered from issues for quite some time now. Titanfall games were victims of DDoS attacks earlier this year in May. Soon after, Apex Legends was hacked on PC as part of a scheme to revive a Titanfall spin-off, displaying the URL "savetitanfall.com."
Some players claim that the hack is not as serious as the Discord post made it out to be, and Respawn appears to be more or less in agreement. Respawn has said that they will update players regarding the issue once they learn more.