Top 5 Weapons to Use in Black Ops Cold War Zombies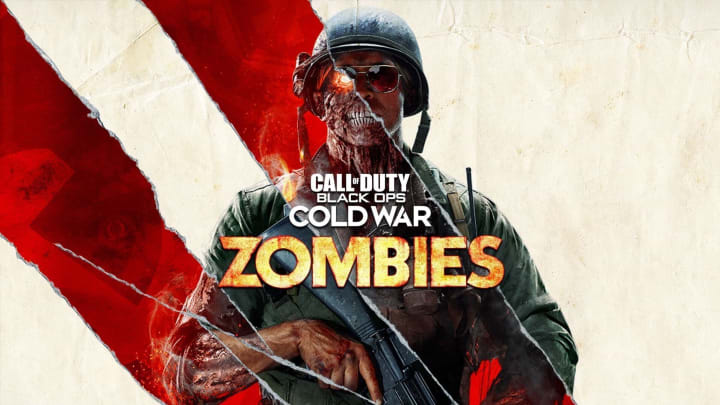 Black Ops Cold War Zombies is dominating the gaming world right now.
This edition of Zombies has brought in a ton of new elements into the beloved game mode. There are new weapon rarity, custom loadouts, and exclusive field upgrades. This means their is more thought and planning with the goal of lasting as long as possible before the Zombies finally win.
We set out to rank the top five weapons that will help you survive as long as possible. Now all these weapons are great, but we ranked them from five being great to number one being incredible.
Top 5 Weapons to Use in Black Ops Cold War Zombies
5. The Knife
The knife is not a glamorous weapon, nor is it difficult to obtain, but it is very important in Black Ops Cold War Zombies. In the early rounds (1-14), it is possible to one-shot the Zombies with the knife and it can be upgraded with Pack-A-Punch for the later rounds.
It will not be as useful in the later rounds as the Zombies health grows and their frequency increases, but since it's free, it cracks the top five.
4. D.I.E. Shockwave
The D.I.E. Shockwave is in at the four spot because of its unlimited ammo. It is certainly not the best option if you are trying to clear all the Zombies at once, but it is great for players who do not like to or forget to refill their ammo during the rounds. It is considered the one of the more special weapons in Cold War, and if you play it right, you can use this weapon forever.
3. M16
The M16 fits perfectly in at number three. It has always been one of the most used weapons in Call of Duty Zombies. But this year, the developers have given the M16 a big buff.
After upgrading the M16, it becomes a six-bullet burst assault rifle with a large magazine. This makes it a great option during early and late game rounds. It is safe to say that the M16 will continue to be a staple in this year's Zombies.
2. Gallo Sa12
One of the strongest weapons in Black Ops Cold War, this pump-action shotgun does some series damage and is the second-best weapon for Zombies. Players can obtain the Gallo SA12 off the wall and it will rip through Zombies at every level.
1. Ray Gun
The Ray Gun is back atop the list of best weapons to use in Zombies. After a few years where it was not really used by a lot of players, Cold War Black Ops has brought it back to royalty. It can destroy bunches of Zombies without a ton of effort and it can be upgraded for the later rounds. If you are able to obtain a Ray Gun, you are on your way to lasting into the later rounds.