Top 500 Game in Overwatch Ends in a Classic 'C9'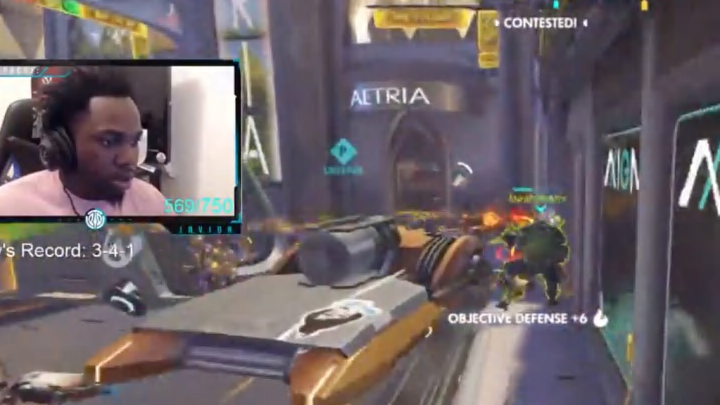 In a top 500 game, one side won because the opposing team pulled a "C9." The classic term is based on the old Cloud9 Overwatch team which famously lost a match because no one stayed on the payload during overtime, allowing the timer to tick down through sheer negligence. It has since been immortalized, and any play ending in the same fashion is called a C9.
This mistake can happen to the best of them, including the Overwatch League or the players in matchmaking's top 500. Posted on Reddit, the clip shows Twitch streamer Javion playing McCree and trying to push the enemy team off of the point.
After some incredible shots, it almost looks as though he and his teammates might do it before they lose too many allies and the enemy Reinhardt and Moira respawn and return to the payload. He starts backing up and the Reinhardt and Moira chased him around the corner, trying to get one last kill.
That would be the breaking point, as those last two players stepped off the payload and the overtime timer went off. Overwatch players everywhere should rejoice, it's not just you in Bronze. Players of all levels can do the dumbest things and end up losing the game.