Top Games
Total War: Warhammer Prime Gaming: How to Claim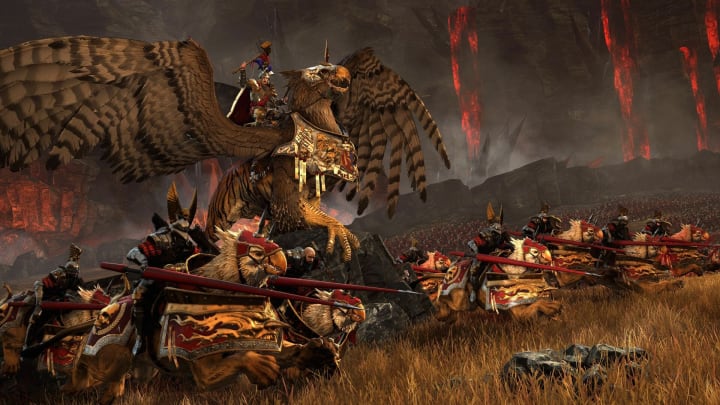 Total War: Warhammer is now available on Prime Gaming / Photo Courtesy of Total War/Sega
Prime Gaming offers Amazon Prime members exclusive access to in-game content and rewards for some of the most popular games. Additionally, every month Prime Gaming offers free game codes to play select games.
This month, Prime Gaming offers players access to Total War: Warhammer. The game is available to claim now, here's how to claim the Total War: Warhammer game on Prime Gaming.
Total War: Warhammer Prime Gaming: How to Claim
You can claim access to Total War: Warhammer by signing into Prime Gaming with your Amazon Prime account. Once you do so, you can access all of the latest in-game content for popular games that are exclusively available to you.
If you scroll to the tab marked "Games," you'll see all of the current games available to claim codes for on Prime Gaming. The games are all free to claim, including Total War: Warhammer. Click on the game, and all you'll have to do is click "Claim" and you'll be directed to link your Epic Games account to your Prime Gaming account. Do that, and Total War: Warhammer will be available to download in your Epic Games library. The offer is only available for Epic Games Users users on PC.
The offer expires on Feb. 1, so claim the offer while you can to add Total War: Warhammer to your Epic Games library today.