Tracer Pack: Snoop Dogg Operator Bundle Released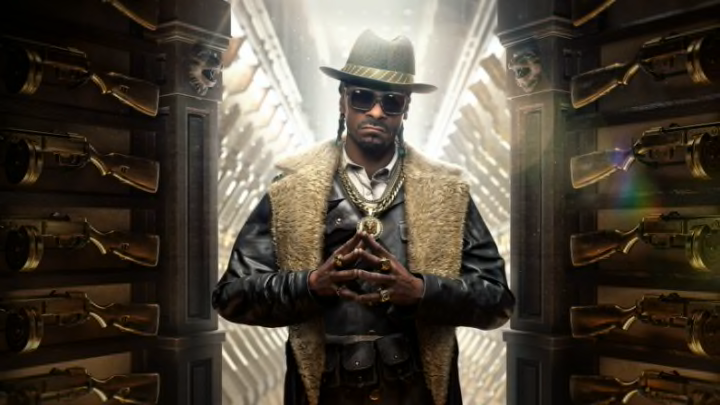 Photo courtesy of Activision
Activision added the Snoop Dogg bundle and described it rather simply, "It's the C-O-D, D-O-Double-G-father." Now live on servers, players can purchase the Snoop Dogg bundle for 2,400 COD Points.
The developers even took it a step further by giving the operator skin an actual bio.
"Bio: Growing up in Long Beach, California, Snoop Dogg realized he had a talent for rapping at a young age and began to pursue it as a career. Now, he is still releasing music and appearing as a media personality on multiple shows, but in his free time, he chooses to fight as an operator in Call of Duty."
Snoop Dogg is just like every other Operator and can be leveled up. He has four challenges to help unlock XP rewards. You can unlock "several XP and PPSH-41 Weapon XP rewards, as well as two Sprays, two Operator Quips, a Calling Card, a Sticker, an Emblem, a Weapon Charm, a Vanguard-exclusive Killcam Vanity, and four alternate Operator outfits."
Tracer Pack: Snoop Dogg Operator Bundle Released
Remember this is separate from just the operator skin, this is a bundle as a whole. You can get the Operator skin by itself.
The bundle comes with three Legendary Weapon Blueprints. All of them come with Green Weed Tracer Rounds.
"Bong Ripper" Sniper Rifle
"West Coast Bling" Assault Rifle
"Tha Shiznit" SMG
It's pretty obvious Vanguard is leaning into the weed aspect, releasing the skin a day before the infamous 4/20 date. Head into the store today to play one of the most legendary entertainers in music history.