Trinity Trooper Fortnite Skin: How to Get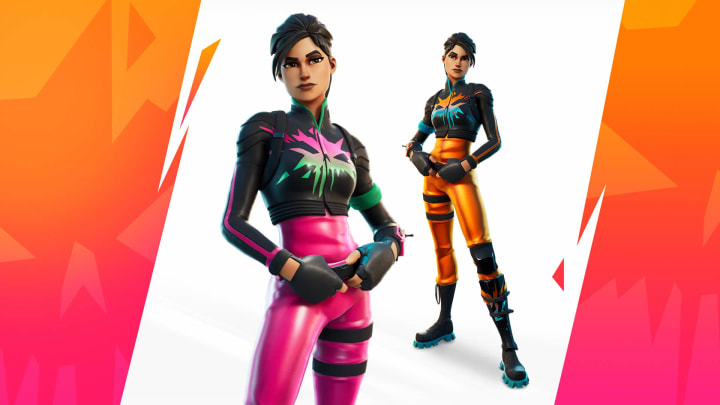 Fortnite's Trinity Trooper skin has dropped for players ready to "give as hard as [they] get." / Epic Games
Fortnite's Trinity Trooper skin has dropped for players ready to "give as hard as [they] get."
Fortnite fans and players alike can now obtain the previously leaked Uncommon Trinity Trooper skin. Previously known as "BackScatter" prior to v15.20 and simply "Trinity" before v15.50, Trinity Trooper was the featured star of the Trinity Challenge Cup in early March. She is part of the Diffuse Force set, which currently only includes her as an outfit.
How to Get Trinity Trooper Fortnite Skin
Previously, the only way to obtain Trinity Trooper was to place well in the Trinity Challenge Cup. According to the tournament rules and standings, only those who finished in places 1-3,333 would get access to the Trinity Trooper outfit in its Orange variant. All who score at least five points would get additional access to the Trinity Overload and Trinity Impact in-game sprays.
Now that the competition has concluded, however, Trinity Trooper can be bought from the Item Shop for 800 V-Bucks.
Trinity, herself, is a female avatar with tan skin, honey-brown eyes, and dark hair tied back to keep away from her face. She wears a bright neon pink (or orange) jumpsuit with black leg straps on the right, kneepad on the left, combat boots, fingerless gloves, and cropped zip-up jacket. Her additional color accent is either teal-green or sky-blue depending on the primary color—pink and orange, respectively. That accent can be seen on the collar, right armband, and boot treads.