Call of Duty
TrueGameData Details Existing AR Build That Could Unseat Cold War AK-47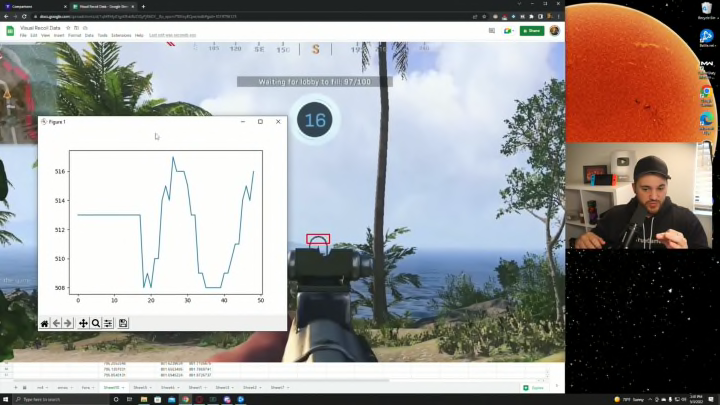 Prolific Warzone content creator TrueGameData has unveiled details around a new assault rifle build that could rival the popular Cold War AK-47. / TrueGameData, Activision
Prolific Warzone content creator TrueGameData has unveiled details around a new assault rifle build that could rival the popular Cold War AK-47.
The Cold War (CW) AK-47 has made a place for itself in the Call of Duty (COD): Warzone meta this season. Unsurprisingly, this has led to an influx of both people looking to grind it up, improve upon it with their own ideas, and find other ways to counter it. Now, fortunately, for them, thanks to major Warzone content and strategic tool creator TrueGameData (TGD), there may be a way to dethrone the CW AK-47 — or, at least, put up a fight against it.
In a new video uploaded to his YouTube channel on May 3, TGD explained the current state of the long-range meta in Warzone heading into Season 3. While the CW AK-47 is impressive, of course, TGD actually pivots to spotlight a different weapon that hasn't seen much airtime in recent memory: the CR-56 AMAX.
According to the data revealed through the TrueGameData tool for Warzone, when build using the following attachments, the CR-56 AMAX outperforms the CW AK-47 in combination shots — displaying a lower TTK.
Ammunition: 45 Round Mags
Barrel: XRK Zodiak S440
Muzzle: Monolithic Suppressor
Optic: VLK 3.0x Optic
Underbarrel: Commando Foregrip
Unfortunately, however, due to its smaller magazine size, this weapon and build are best suited for solo combat rather than duo teams and above. Players who gravitate toward solo content are encouraged to give this a try.