TrueGameData Reveals 'Secret OP' BAR and Type 100 Warzone Weapon Loadout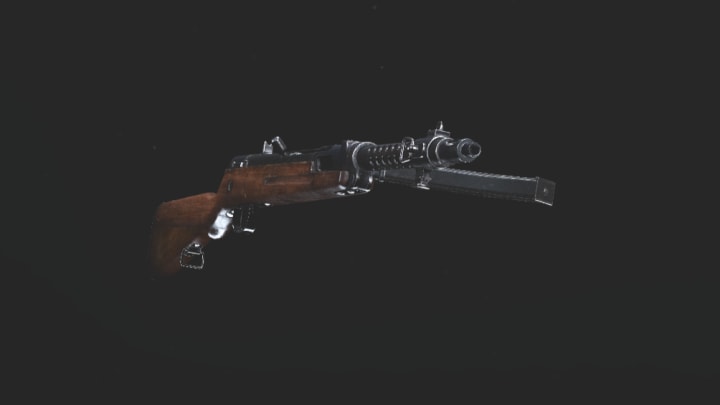 "I think this is absolutely a meta loadout." / Image courtesy of Ralston Dacanay, Activision
For those who aren't the greatest fans of the Bren, Cooper Carbine, STG44, or the MP-40, but still want to use a top-tier weapon loadout in Warzone, look no further.
As shown by Warzone weapon expert TrueGameData in their latest YouTube video, this BAR and Type 100 loadout is sort of flying under the radar despite it certainly being a contender for the best setup in the meta at the moment. Here's a breakdown of TrueGameData's 'secret OP' BAR and Type 100 weapon loadout in Season 1 of Call of Duty: Warzone Pacific.
TrueGameData Reveals 'Secret OP' BAR and Type 100 Warzone Weapon Loadout
BAR
As discussed by TrueGamaData, this BAR build has almost no recoil whatsoever, with its only downsides being visual bounce and a slower bullet velocity. The logic behind this build is to get really good ADS movement speed, really good recoil, and very strong TTKs.
Muzzle: Mercury Silencer
Barrel: CGC 30" XL
Underbarrel: M3 Ready Grip
Magazine: .50 BMG 30 Round Mags
Ammunition: Lengthened
Optic: 1913 Variable 4-8x
Rear Grip: Grooved Grip
Stock: Chariot WR
Perk: Hardscope
Perk 2: Fully Loaded
Type 100
Meanwhile, although the MP-40 is deservingly popular in its own right, what makes the Type 100 stand out to TrueGameData is that it has the broken perk Gung-ho. With it on, it makes the sprint-to-fire time practically zero, meaning there is no downside to tactical sprinting in all situations. For this build, the idea is that with it having Gung-ho, you also have great hip-fire accuracy and ADS speed so that as soon as you have an enemy in your crosshair, you can start shooting immediately even before you're fully aimed in.
Muzzle: Recoil Booster
Underbarrel: Mark VI Skeletal
Magazine: 8mm Kurz 48 Round Drums
Ammunition: Incendiary
Optic: Slate Reflector
Rear Grip: Fabric Grip
Stock: Sakura Type 2
Perk: Gung-ho
Perk 2: Quick