TrueGameData Reveals Vanguard LMG as a Possible Warzone Meta Weapon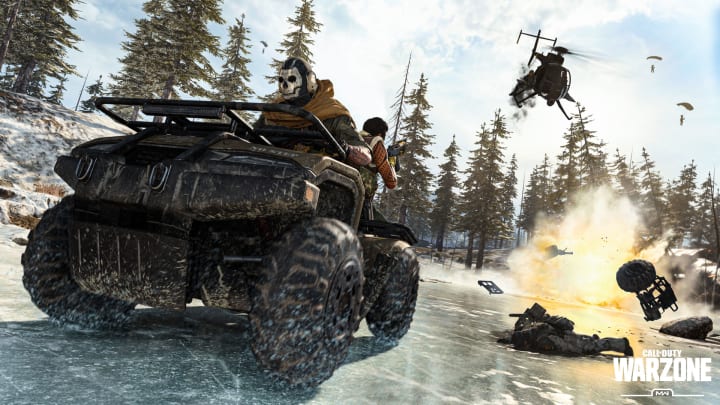 Image courtesy of Activision
TrueGameData revealed that an underused Vanguard LMG might become a Call of Duty: Warzone meta weapon.
In his video, he explains that the DP27 is forgotten about because the Bren is currently dominating the long-range meta for some time now. He claims that the DP27 will become a top tier weapon as soon as the Bren gets nerfed.
Here's everything you need to know about the long-range weapon.
TrueGameData Reveals Vanguard LMG as a Possible Warzone Meta Weapon
With the bold statement that the DP27 might dominate the Warzone meta, he goes in depth about his choice in his attachment and perks that will make the gun highly competitive in Vanguard Royale.
Here is TrueGameData's full DP27 loadout:
Muzzle: MX Silencer
Barrel: Kovalevskaya 680mm B02D
Optic: SVT-40 PU Scope 3-6x
Stock: Empress VZV
Underbarrel: m1941 Hand Stop
Magazine: 7.62x54mmR 105 Round Pans
Ammo Type: Lengthened
Rear Grip: Polymer Grip
Perk: Hardscope
Perk 2: Fully Loaded
He states in his video that the major problem with the DP27 is its recoil, so all the attachments that he used are to make it more controllable. He mainly points out that the MX Silencer, Kovalevskaya 680mm B02D, Empress VZV, m1941 Hand Stop, Polymer Grip, and Hardscope are important because they will give the gun more horizontal and vertical recoil control while giving it more aiming stability.
He emphasizes that the stock is particularly crucial because it will give you sustained fire recoil, while Hardscope is the best perk for a long-range weapon as it gives accuracy and recoil in sustained ADS. Meanwhile, everything else is for more ammo and faster bullet velocity.
With this loadout, TrueGameData described the gun as a possible go-to gun in Warzone Pacific in the future. So, until the Bren gets nerfed, it might be a good idea to start leveling up the DP27.