TrueGameData Showcases Best Ways to Decrease Input Lag in Warzone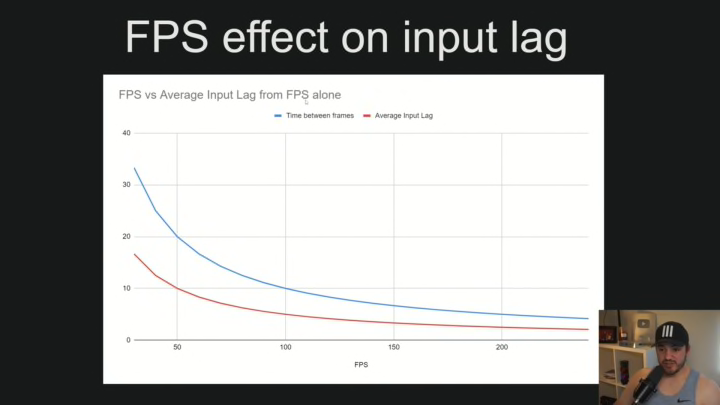 Warzone content creator and game performance informant, TrueGameData (TGD), has uploaded a new video tackling input lag. / TrueGameData
Warzone content creator and game performance informant, TrueGameData (TGD), has uploaded a new video tackling input lag.
There is a myriad of issues that can keep a Call of Duty (CoD): Warzone player from performing at their best. Whether it's lag due to bandwidth availability, loadout choice, or team composition, it may not always be player-skill that makes or breaks a match. After all, a good artist does their best work with competent tools and knowledge, combined.
When it comes to in-game issues, however, input lag may be one of the most frustrating. Here's what you need to know to eliminate it.
How to Decrease Input Lag in Warzone
For reader convenience, we've broken down some of the best advice TGD mentions in his video:
Use a wired controller connection.
Opt for PlayStation's DualShock controller over Xbox.
Use a mouse connection if possible—wired or wireless does not matter.
Set DPI to 1300 or 1600.
Invest in a monitor with a higher refresh rate.
Turn on GSync or FreeSync (NOT VSync).
Input lag—known also by its fancier title, "input latency"—is the term used to refer to the time between when a player inputs and command when the computer responds. While we may want to assume this is a void value, the truth is that it typically takes at least half a millisecond (or more) between the stimulus and the effect—even if players don't notice it right away. Input lag is made up of a series of different variables such as the time to transmit a signal, render a frame and/or decision, and so on.
This can result in valid frustration as the player can continue clicking away while the computer and/or program doesn't seem to notice until a second or two afterward. In games like CoD: Warzone, those two seconds could very well make the match.
According to TGD, input lag may be more important than FPS for this reason. He provides an impressive deep dive into each piece that makes up input lag in his video and explains his reasoning behind "lag vs. FPS"—including the objective fact that player response time is crucial to performance.
Those interested in dispelling some pro-Warzone rumors and learning the inner workings of what makes an impact, we highly recommend checking out his new video—especially if they're running with a mouse and keyboard.