UGR Loadout Warzone Season 5: Best Attachments to Use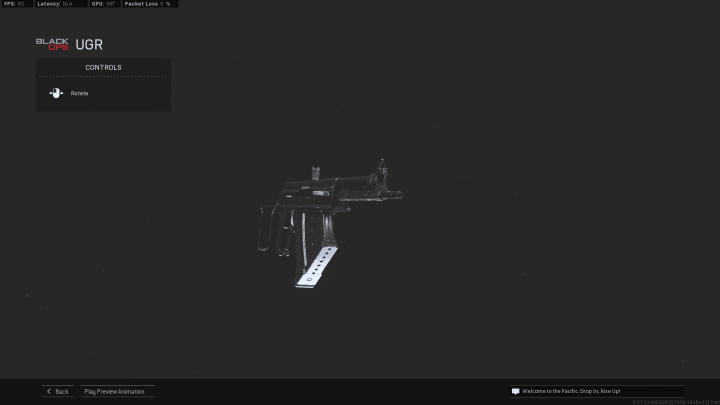 UGR / Image courtesy of Activision/Screenshot: Ralston Dacanay
Our pick for the best 5 UGR attachments for Warzone Season 5.
The UGR is a sleeper pick when it comes to the current Warzone meta, sitting with just a 0.13% pick rate according to WZranked. Despite the Cold War SMG being forgotten by the community, there is still a ton of potential. It has great range, mobility, and a solid TTK compared to the current meta weapons.
Since it is an SMG, we think it's a great secondary weapon, so we'd pair it with either an AR, LMG, or a sniper rifle. The UGR also can be utilized for both Caldera and Fortune's Keep, making it a fantastic option for players who need a new secondary to work with.
UGR Loadout Warzone Season 5: Best Attachments
The five best attachments for the UGR in Season 5 of Warzone is as follows:
Muzzle Attachment: GRU Suppressor
Barrel Attachment: 10.7" Task Force
Laser Attachment: Tiger Team Spotlight
Underbarrel Attachment: Bruiser Grip
Magazine Attachment: Explosive Flechettes
These attachments are going to maximize all the best qualities of the UGR, making them not only the best attachments, but the best loadout as well. This class maximizes damage output, range, and ADS speed, making it absolutely lethal in close range situations or in a pinch.
On paper the UGR may not look like the most popular weapon in the game, but after all the weapon balances made when Season 5 was released, players should definitely give the forgotten Cold War weapon a chance.