Pokémon
Umbreon Counters Pokemon GO: Best Choices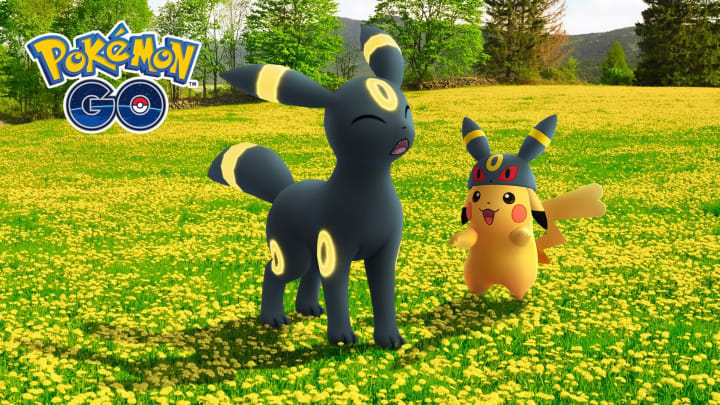 Umbreon battle counters in Pokemon GO should be simple to find given the amount of them regularly found in the wild. / Niantic Labs
Umbreon battle counters in Pokemon GO should be simple to find given the amount of them regularly found in the wild.
Trainers have been researching Umbreon as part of the Valentine's Day collection challenge this year. Alongside its counterpart eevee-lution, Espeon, Umbreon requires a special bond with its trainer at night to enable its evolution. However, for the challenge to complete, there's only one place to find it: in three-star raids.
Umbreon Counters Pokemon GO: Best Choices
Umbreon is a pure dark-type with weaknesses against fairy, fighting, and bug-types. It is particularly strong against psychic-types alongside ghost and other dark-types. It has the following stats:
Tier 3 Raid CP: 13509
Maximum CP: 2416
Attack: 126
Defense: 240
Stamina: 126
Its best moveset contains the quick move Snarl and charged move Foul Play.
Also known as the "Moonlight Pokemon" with a PokeDex number of 197, Umbreon is best know for lurking in the shadows where it "waits for its foes to make a move. The rings on its body glow when it leaps to attack."
The most effective counters against Umbreon are oversaturated with fighting-type Pokemon and moves, including:
Lucario (Counter + Aura Sphere)
Conkeldurr (Counter + Dynamic Punch)
Breloom (Counter + Dynamic Punch)
Machamp (Counter + Dynamic Punch)
Blaziken (Counter + Focus Blast)
Sirfetch'd (Counter + Close Combat)
However, other types of Pokemon are still acceptable, such as Gardevoir with Charm and Dazzling Gleam and Volcarona with Bug Bite and Bug Buzz.