Call of Duty
Underrated Vanguard AR is Dominating Caldera in Warzone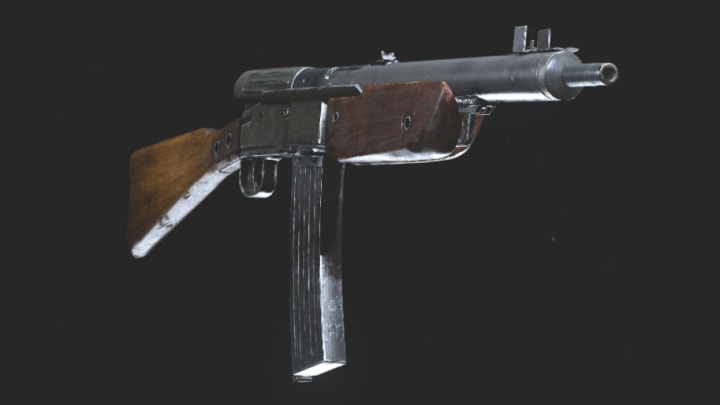 The Volkssturmgewehr has a 0.54% pick rate in Call of Duty: Warzone Season 5 Reloaded. / Image courtesy of Ralston Dacanay, Activision
Call of Duty: Warzone, of course, is the go-to battle royale for those who enjoy constantly evolving weapon metas, and Season 5 Reloaded has been no different.
With that being said, one often overlooked weapon, in particular, has especially been making some noise in recent weeks in a way that most may not have seen coming — the Volkssturmgewehr.
As most longtime Warzone players are well aware of, the Volk has long been known as a meta sniper support option that can do it all from close-to-medium range.
However, what's interesting as of late is that the hyper-aggressive AR isn't standing out on the Resurgence maps, but the flagship Caldera map itself.
Per WZ Ranked, the Volk has a K/D of 1.16 and the third-highest win rate among weapons used on Caldera at 4.03%, despite having a pick rate of just 0.54%.
For comparison, the Volk has a K/D of 0.92, a win rate of 8.18% and a pick rate of 0.36% on Rebirth Island, and a K/D of 0.93, a win rate of 5.76% and pick rate of 0.41% on Fortune's Keep.
Ultimately, if you haven't tried out the Volk, this just might be your sign to do so. It can be extremely effective at various ranges depending on the build and seems to be a seamless fit for those who want to pair it with the Gorenko Anti-Tank Rifle. On paper, the Volk is also a perfect choice for those who prefer to go for Restock, Tempered, Ghost or High Alert right away and are fine with rocking a Panzerfaust rocket launcher or AMP63 pistol as a secondary.
---
For more on Call of Duty, be sure to check out our top five lists:
Additionally, feel free to check out our timeline on the history of the Call of Duty franchise!