Unicorn Floaties Fortnite: How to Complete 14 Days of Summer Challenge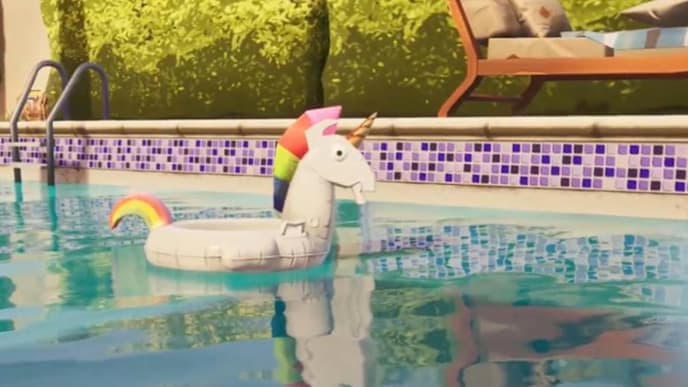 Unicorn Floaties Fortnite is one the latest items to be found if you want to complete a 14 Days of Summer challenge.
Epic Games created the 14 Days of Summer event for the summer where they bring certain guns out of the vault and create a new challenge each day. This time, it's unicorns.
Unicorn Floaties Fortnite: How to Complete 14 Days of Summer Challenge
So far there have been eight floaties found on the map. All you need to do is find them, then search them, yet you only need three. Here are the eight locations:
Dusty Divot
Lazy Lagoon
Northside Loot Lake
Southside Fatal Fields
Water Hole in the Desert
Paradise Palms
Lonely Lodge
Old Risky Reels Location
Photo courtesy of Epic Games