While the update is a month old, Respawn Entertainment never revealed the new damage statistics for each weapon. So a Reddit user took it in their own hands and made a detailed graph.
There were some changes!
The Longbow DMR seems to be the biggest change.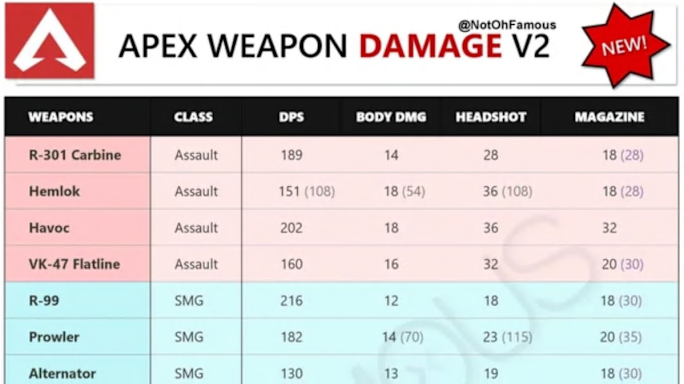 And the community knows that the Wingman has been slowly nerfed over time.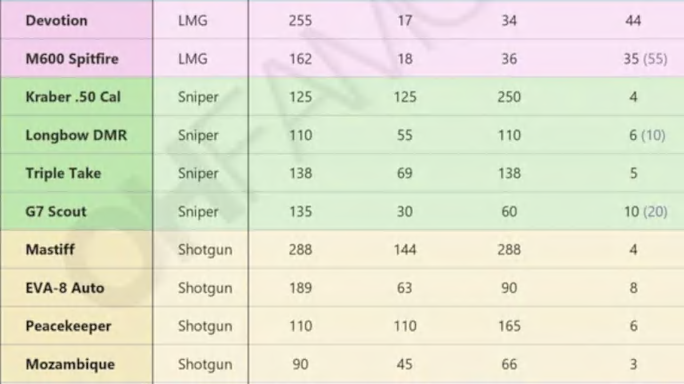 An Apex Legends developer at Respawn Entertainment teased "tons of stuff" coming to the game soon. Rayme Vinson, the Apex Legends developer, responded to a meme Tuesday posted by KFC Gaming's Twitter account. It wasn't the only response the developer made, but it's the one that sparked the discussion thread.
"Dearest brand. We've got tons of stuff coming, but it takes a little time. We can't hyper-fry or flash-flambe or crunch-inject or whatever it is you do to your tasty fried birdflesh. This gameplay is hand-crafted using old-world techniques. Eat some chicken, we'll see you soon," Vinson said.
So fans have new content to look forward to!
Photo courtesy of Apex Legends