Apex Legends
Valkyrie Legendary Skins Coming to Apex Season 9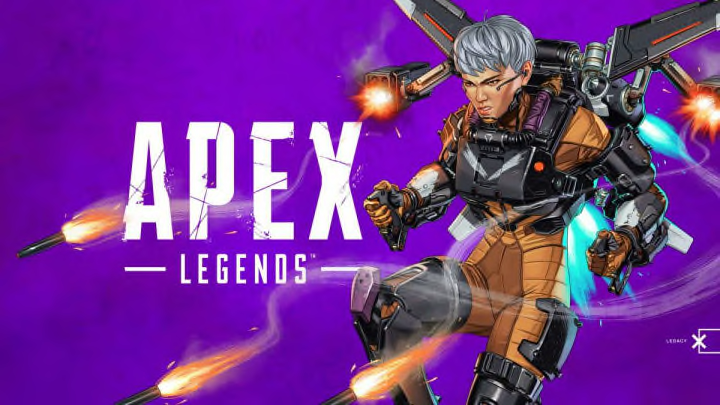 The Valkyrie Legendary skins coming to Apex Legends Season 9 might be the best skins for a character in-game. With the new season releasing on May 4, we're just a few short days away from being able to play as and check out these detailed cosmetics for ourselves. These images were originally gathered and pushed through Twitter by Pedro Peres.
Valkyrie Legendary Skins Coming to Apex Season 9
1.

Titan Tested
The Titan Tested skin may be my personal favorite. The orange, white, and pink coloration is sleek, and the design of the suit is heroism at its finest. That, and it keeps in line with Titanfall and Titanfall 2 themes.
2.

Military Grade
Another great variation, the ideal super suit for a soldier turned Legend. No playing around here. Just straightforward, efficient business in the Apex Games.
3.

Gold Opportunity
Quite literally a suit that embodies the name Valkyrie. The golden color scheme is a tribute to her name and the golden kingdom of Asgard. Death from above incoming.
4.

Azure Blessing
The final Legendary Skin for Valkyrie. The alternative color scheme for Golden Opportunity. It looks like the opportunity was taken, allowing Valkyrie to ascend to something beyond Legend.
Which skin will you be rocking once Season 9 releases? Valkyrie is already shaping up to be an instant fan favorite Legend, and will certainly prove herself useful in both the new Arena mode and the battle royale.