Valorant Act 2 Start Date: When Does it Start?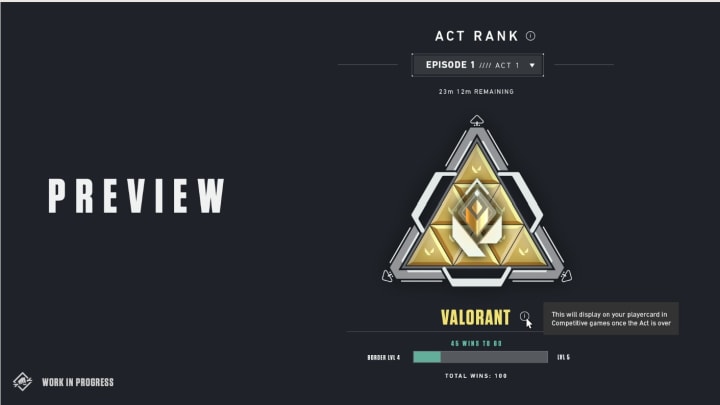 Valorant Act 2 is the next seasonal event, but when exactly is the start date? These questions should be on competitive players' minds with the reveal of the new Act Rank system. Luckily act ranks aren't going to be sprung on players for the end of act one, you'll have to wait for Act 2 to start to begin progress.
Act 2 begins on Aug. 4 at around 5 p.m. ET, so get those last couple of matches before the new ranking system takes hold before then.
Valorant Act 2 Start Date: When Does it Start?
So, first and foremost the new act ranking system will be introduced in Act 2. Act Rank is a record of over all progression of skill rather than match performance.
Your Act Rank will be based off of your top nine ranked wins, so for example if you win nine matches at gold rank and then take a couple cheap shots and fall back down to silver, your Act Rank will still be gold. Your ninth best win is your proven skill, meaning it represents that you can win somewhat consistently at that rank.
You also have the possibility of pushing out lower ranked wins from your Act Rank by winning at higher ranks. As you win more matches you also unlock new borders for your rank at the 9, 25, 50, 75, and 100 win thresholds. Riot Games has also hinted at new agents coming in future acts, so maybe we'll see some added for Act 2.
Act 1 introduced the world to Reyna who's quickly become of the most popular characters in Valorant.