Valorant Act 2 Weapon Tier List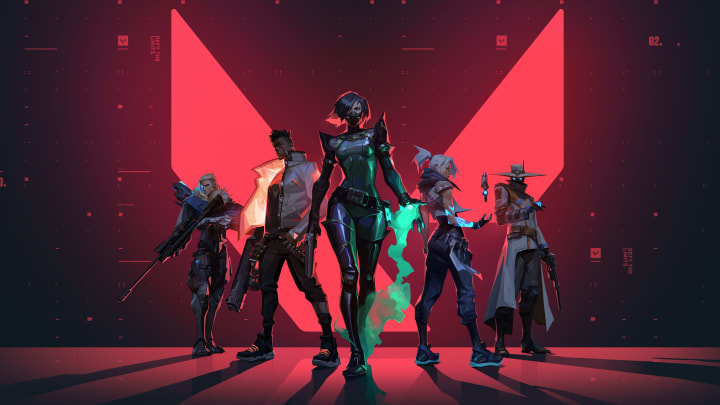 Valorant weapons are one of the most fundamental aspects of the game. Now that Act 2 is live, stay ahead of the curve by looking at the latest Valorant weapon tier list for August 2020.
Valorant Act 2 Weapon Tier List
With Valorant Act 2 comes the beta debut of the newest deathmatch game mode. While there has yet to be any groundbreaking weapon changes in Act 2, take a look at the latest weapon tier list below before you head into your next match.
S- Tier
Vandal- 2,900 credits
Phantom- 2,900 credits
Sheriff- 800 credits
Ghost- 500 credits
The Vandal and the Phantom continue to offer some of the best damage potential in the game. While many players have a preference between the two they are both premium weapons in the current meta. The Ghost and Sheriff are especially deadly for budget and pistol rounds due to their increased headshot damage.
A- Tier
Operator- 4,500 credits
Odin- 3,200 credits
Both the Operator and the Odin are extremely powerful weapons. The only attribute that prevents them from reaching S tier status is their lack of economic efficiency. High performance comes at the price of high cost, meaning you should only buy these weapons when confident in economy. Still, these weapons are a great way to continue a commanding lead.
B- Tier
Spectre- 1,600 credits
Bulldog- 2,100 credits
Ares- 1,600 credits
Guardian- 2,500 credits
B tier weapons are middle of the pack in power level but offer increased economic efficiency. Favor these weapons when you are worried about the economy but need to make a comeback in the game.
C- Tier
Stinger- 1,100 credits
Judge- 1,500 credits
Marshall- 1,100 credits
C tier weapons consist of economy friendly low damage weapons. While these weapons do have their place in the occasional half save round, favor other weapons if your economy supports it.