Valorant
Valorant Agent 18 Abilities: What's Known so Far?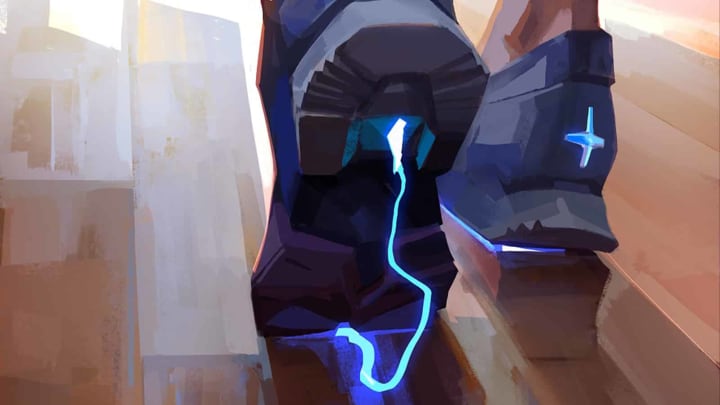 Photo courtesy Riot Games
Valorant Agent 18 abilities are widely unknown but have certain characteristics that are identifiable, especially considering her codename as well as an image released by Riot Games. The first Filipino agent, supposedly named Neon, will be the newest agent added to Valorant around Jan. 12.
Valorant Agent 18 Abilities: What's Known so Far?
Agent 18 will be the newest agent added to the Valorant roster, most likely being the youngest on the team. As her powers may coincide with her codename "Sprinter", the name may suggest that Agent 18 will be a very agile character as well as having an ability that will contain some kind of sprint.
Other speculation points towards a picture that Riot had released near the end of 2021 of the Agent's shoes, showing sparks of electricity as she walks. This is confirmed with a cryptic message in the Champions final, "Enemies in our way? I hope they like getting hit by lightning."
Agent 18 may become one of the fastest agents as her abilities of speed are confirmed by John Goscicki, Valorant's Character Producer, when he said, "Hopefully, all of us are going into next year with renewed energy…next year is an Agent who can outpace the rest of the roster, shocking the competition, and sliding straight into the fight." 
Agent 18 may be stiff competition for other fast-paced agents, such as Jett. Fans have wanted a rival to Jett and that seems to be happening soon.