Valorant Black Market Bundle: Price, Weapons, Release Date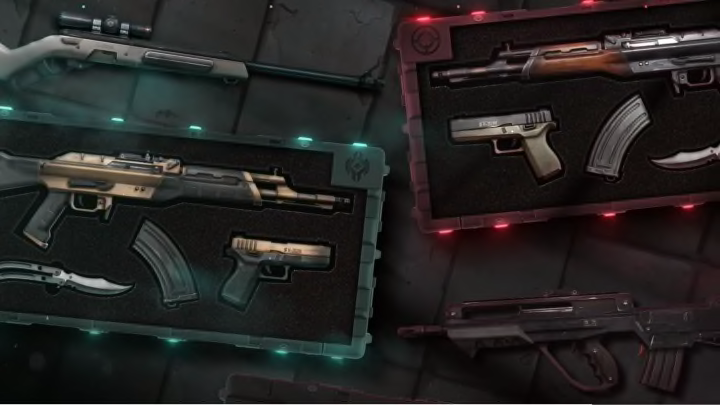 Riot Games
Riot Games releases numerous weapon skins in Valorant, as they just came out with an Aviator themed skin line a couple of weeks ago. These cosmetic additions to Valorant help players get more attached to the game and give them a reason to continuously play it.
Each skin set has a unique look, but Riot is making the new Black Market Bundle appear differently for players when they are attacking and defending. This is the first weapon skin to have this feature and is hopefully something they will replicate in the future.
Valorant Black Market Bundle: Price
The weapon skin prices in Valorant differ based on the rarity of the bundle, and there are five rarities for skin sets. The most recent bundle costed 5,100 Valorant Points (VP) because it was a Deluxe Edition. The price for the Black Market Bundle is currently unknown, but it is safe to assume it will cost 7,100 VP because that is the middle tier.
Valorant Black Market Bundle: Weapons
There will be five weapons acquiring a Black Market skin, including:
Bulldog
Vandal
Marshal
Classic
Butterfly Knife
Valorant Black Market Bundle: Release Date
Players can look forward to the new skin bundle releasing on Apr. 12, which is just two days way. Therefore, players will be able to test this interesting concept soon.