Valorant Ego by Onetap Skins Revealed
By Julia Gaberlavage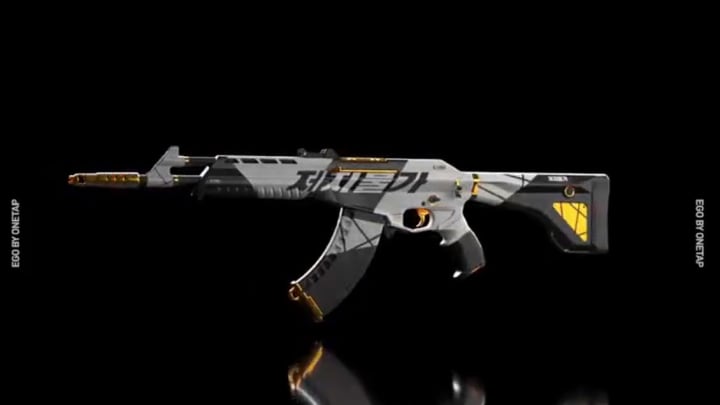 The Valorant Ego by Onetap skins have been revealed / Photo by Riot Games
The Valorant Ego by OneTap skins have debuted a day after a cryptic teaser was released giving a short glimpse at the one of the color options for the knife. Riot Games released a trailer showing off the full set of weapons and color pallets for the new skin.
Valorant Ego By Onetap Skins: What to Expect
The Guardian, Stinger, Ghost and default Knife are receiving skins as part of this collection and a new gun buddy, which looks like a rhinoceros in a hoodie. It appears that each weapon will receive four new color pallets as part of this skin. One is the black, white, and gold previously teased, however there will also be options in white, tan and mint, purple, mint and black, and a salmon and black version reminiscent of the game logo.
Assuming the cost will be in line with previous skin collections like the Glitchpop set, the Ego skins will likely cost somewhere around $40 altogether. Some fans have criticized the high cost of the game's cosmetics, but others praise their high quality in designs and level of detail.