Valorant
VALORANT Episode 4 Act III to Add New Agent 'Fade,' RGX 11z Skins, and Battlepass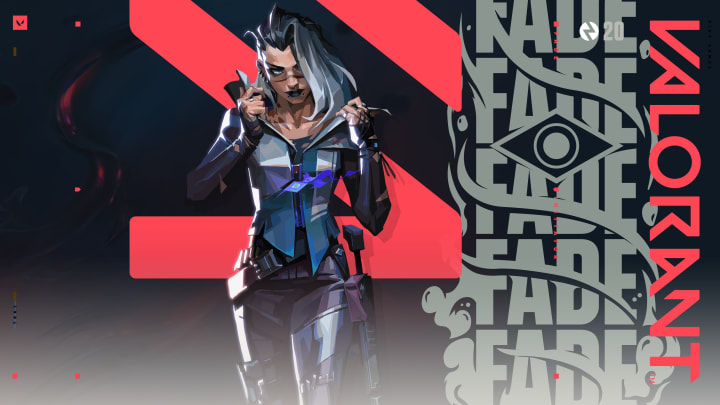 VALORANT's next episode will feature the brand new agent, Fade, as well as a collection of skins and a new battlepass. / Riot Games
VALORANT's next episode will feature the brand new agent, Fade, as well as a collection of skins and a new battlepass.
With the next Act of Riot Games' battle royale, VALORANT, just around the corner, players are wondering what they can expect. That's where we come in.
Here are the major highlights coming with Episode 4, Act III.
VALORANT Episode 4 Act III to Adds Fade, RGX 11z Skins, & New Battlepass
New Agent: Fade
The biggest addition to VALORANT in this Act is, of course, the new agent Fade. While there isn't much information about the agent officially available — yet — we can say that this agent is originally from Turkey. Fade's cinematic is set in Istanbul, the country's largest cultural and financial hub, where Valorant agents have been sent to investigate and potentially subdue this would-be 20th agent.
Fade is an initiator whose kit focuses on tracking and hunting opponents rather than dealing damage outright. The abilities included are as follows:
"Prowler" — Summons a scouting creature to find a nearby enemy. When found, the enemy will become nearsighted for three seconds.

"Seize" — Fire an orb into the sky that crashes down, tethers and defeans nearby agents, and deals damage in a short AoE radius.

"Haunt" — Same as above, but the orb returns to the sky and becomes a sentry that applies a trail debuff to sighted enemies.

Ultimate: "NightFall" — Summons a wave of fog that deafens, trails, and decays enemies it touches.
Its safe to say that if your PC shines with RGB, this skin line is for you. / Riot Games
RGX 11z Pro Weapon Skin Line
According to developers, this line was designed to mimic the appearance of high-end gaming gear with "emissive LED lights, spinning tactile mechanical components, and premium reinforced plastic." It is in the XE Tier, price wise, placing the bundle at 8700 VP per purchase. The weapons included are:
● RGX 11z Pro Firefly (Melee)

● RGX 11z Pro Phantom

● RGX 11z Pro Classic

● RGX 11z Pro Operator

● RGX 11z Pro Spectre

Players who purchase the bundle will also receive the RGX 11z Pro Card, gun Buddy, and Spray.
Each piece comes in three variants: red, yellow, and blue. Additionally, the line has a variety of unique sounds and animations when equipped — e.g.: the internal colors will cycle and change upon inspect, use, and other interactions. The lights, themselves, can also be customized to give every player control over their look.
Its safe to say that if your PC shines with RGB, this skin line is for you.
Episode 4 Act III Battlepass
The Act III Battlepass will go live on April 27 with a price point of 1000 VP. Those who purchase the pass can expect the following bonuses as they work their way through:
.SYS Vandal

.SYS Axe (melee)

Hue Shift Phantom

Hue Shift Shorty

Backseat Coaching Spray

Terrible Day for Rain Spray

Unstoppable // Phoenix Player Card

Deep Divisions Buddy
It's additional, free highlights include:
Ragna-Rock Out Buddy

Look Behind You Spray

UltraBright Torch Buddy

Yellows on Rails Player Card

Coalition: Cobra Frenzy
Laura Baltzer, a producer with Riot Games, explained that the goal of this battlepass's design was to appeal to a wide variety of VALORANT players. The accessories are references to inside jokes within the community, itself, such as the "Terrible Day for Rain" for Cypher mains and "Protractor for everyone's favorite circular melee."
"Players who've been with us since launch may recognize a new take on an old favorite with the .SYS line," she wrote, "Our variant skinline for this pass is the Coalition: Cobra which has a more grounded look and feel. Finally, Hue Shift is for players who can't decide between having a pink or blue weapon equipped ;)"
---
More information will be revealed after the Masters Reykjavík Grand Finals.