Valorant February 2023 Night Market End Date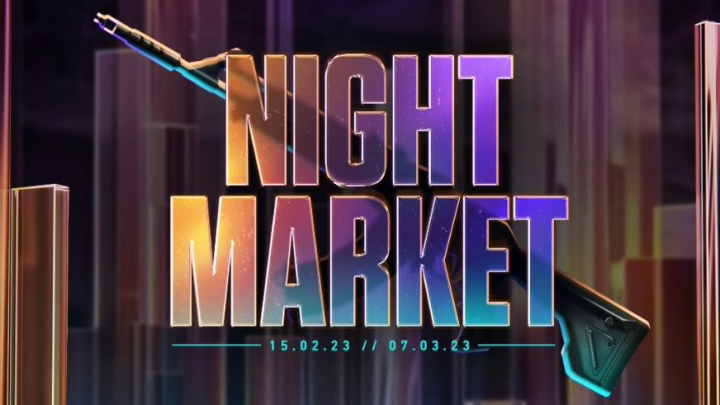 Riot Games
The Valorant Night Market is a major highlight for every player looking to purchase weapon skins, discounting a total of six random skins for a certain time period. These discounts encourage players to buy skins that they might not have bought at full price, offering opportunities to grab skins from their favorite skin line at a reduced price.
Night Markets usually last for a couple weeks and they are released every couple months throughout each year. The February Night Market was released on Feb. 15, so players still have ample time to think about which skin they would like to buy.
Here is all the information you need to know about the February Night Market end date.
Valorant February 2023 Night Market End Date
The February Night Market was supposed to end on Feb. 27, which would have given players 12 days to purchase the skins at a discount. Riot announced via Twitter that the current Night Market deadline will be extended until March 7, which gives players an additional week to consider their purchases.
The deadline extension is beneficial for all Valorant players, and any gun skin that was released during or before Episode 5 Act 2 will be available for the Night Market.