Valorant
Valorant GO! Vol. 2 Skin Bundle Price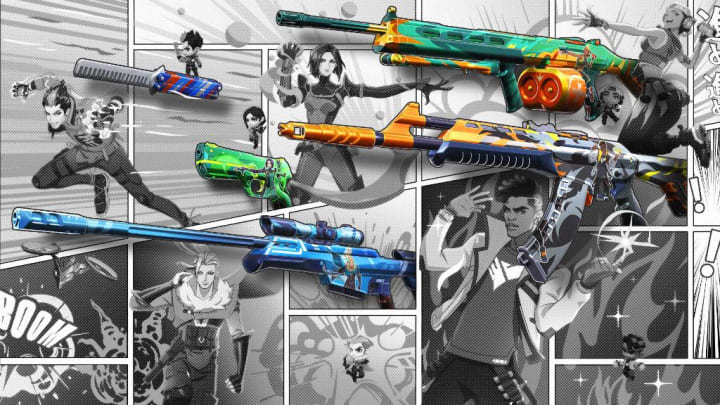 Photo Courtesy of Riot Games
Riot Games has officially announced the follow up to their VALORANT GO! skin line. Volume two will be available for players on Wednesday, Sept. 22. For players who are eager to make the new colorful bundle theirs, how much the skin bundle will cost is the question at the top of their list.
The VALORANT GO! Vol. 2 skin bundle will cost players 8,700 VP, mimicking the first volume. While not officially mentioned anywhere, the skin line is likely a nod to Teen Titans Go! which is an animated show. The gun skins feature anime-style drawings with bright colors and certain agents featured across each skin.
Valorant GO! Vol. 2 Skin Bundle Price
Here is what's included in the new VALORANT GO! vol. 2 weapon bundle:
Classic
Ares
Vandal
Operator
Melee Weapon
Sprays
Gun Buddies
Player Cards
The skin bundle features Raze, Sova, Viper, Yoru, and Phoenix. The previous bundle featured Jett, Cypher, Sage, Reyna, and Killjoy. This means that if volume three is ever released, we could expect to see any variation of Omen, Brimstone, Astra, Breach, Skye, and KAY/O. The anime-style skin line is a big hit with the online gaming community so if your favorite agent hasn't been featured in the GO! skin line yet don't fret, it may come some day.