Valorant Reverie Bundle Leaked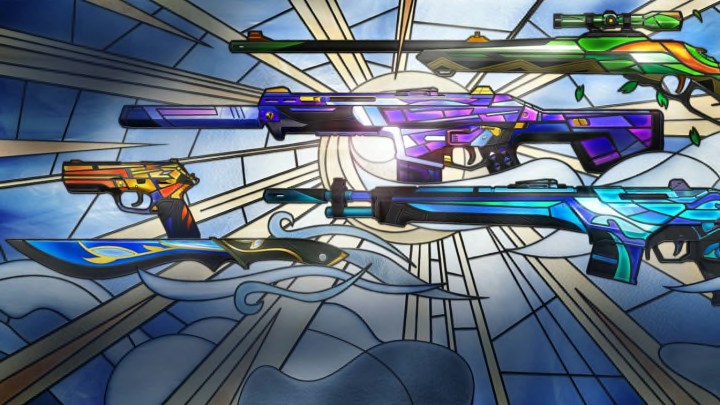 @ValorLeaks on Twitter
Not even two weeks removed from the most recent bundle release in Valorant, there is already another skin bundle that has been leaked.
Riot Games tries to add a new bundle to the game alongside every patch update, and they try to release patches biweekly. There have been three skin bundles this year, which includes Araxys, Luna, and VCT LOCK//IN.
All the skin bundles released in 2023 have been received well by the player base, and Riot looks to continue that trend with the upcoming leaked bundle.
Valorant Reverie Bundle Leaked
According to ValorLeaks, the upcoming Valorant skin bundle is named Reverie. ValorLeaks is a reputable source that provides a lot of inside information about Valorant, and he was the one that informed players about the VCT LOCK//IN 2023 skin bundle.
Based on the leak, the Reverie bundle should include the Marshal, Classic, Melee, Guardian, and Phantom.
These skins look like they will be unique from anything released by Riot previously, as they are going with a stained glass aesthetic. The immediate reactions from the comments were mixed because Riot has set the bar so high from previous skin lines.
Before arriving at an immediate evaluation on the quality of the Reverie skins, it is important for players to wait for an official announcement and see what they will look like in game.