Valorant Sage Abilities Revealed in Trailer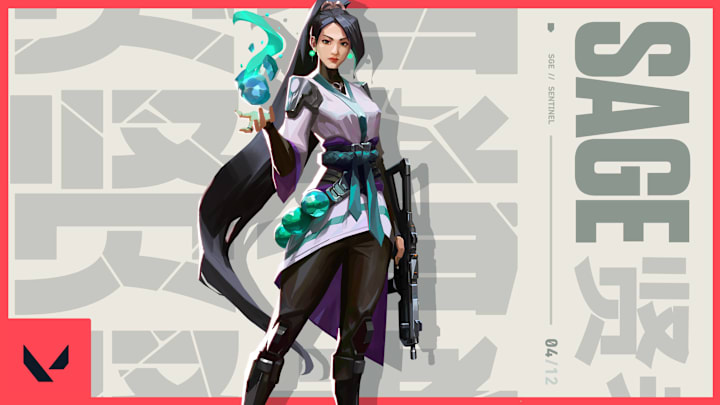 Sage is Valorant's fourth character to receive an abilities showcase. / Courtesy of Riot Games
Valorant's Sage is the latest playable character to be revealed by Riot Games, appearing in a character teaser posted Thursday.
Valorant Sage Abilities Revealed in Trailer
Sage is positioned as a healer or support type, capable of healing teammates, building walls, and even reviving dead allies with full health. Here is her full ability kit:
Slow Orb - Cast out a radianite orb that breaks into a slowing field upon impact with the ground. All caught in the field are slowed, grounded, and make noise when moving
Barrier Orb - Conjure a large, solid wall. Right-click to rotate the wall before casting.
Healing Orb - Heal an ally or yourself to full health over a few seconds.
Resurrection - Target a friendly corpse. After a short delay, revive them with full health.
Sage is the fourth Valorant character to receive a teaser video showing off their abilities. Previous recipients include Phoenix, Viper and Sova.
Riot Games plans to release Valorant in 2020.