Valorant Weapon Tier List February 2022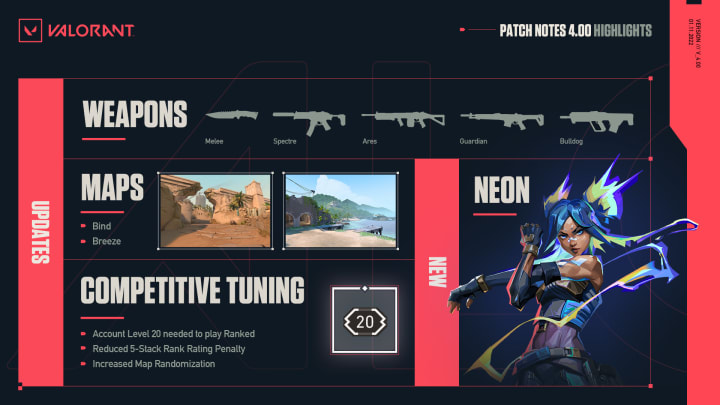 Photo courtesy Riot Games
Valorant weapon tier list for February 2022 brings a new list for this month, as Riot Games had made some weapon changes with the new Act 4. Beyond just adding Neon to the roster, Riot has decided that some weapons needed some love and changed certain firing rates for the undesirables.
But it has been seen to be effective as players have been using certain weapons more frequently in-game than the basic standard that all players gravitate toward.
Valorant Weapon Tier List February 2022
Tier 1
Tier 2
Ghost
Spectre
Ares
Marshall
Sheriff
Tier 3
Bulldog
Odin
Guardian
Judge
Frenzy
Tier 4
Shorty
Stinger
Classic
Bucky
In Act 4, weapons like Ares, Guardian, and Bulldog were given buffs as they were becoming one of the least picked weapons in the game. Most of them received an increased fire rate and other removal's that hindered the performance of the weapons. Players have been utilizing these weapons a lot more in-game.
As Ares can be a common weapon found now in a normal match.
What has been nerfed is the Spectre since it was over-performing in matches. Changing the error and switching to yaws to account for a more inaccurate shot will prove to make using the Spectre a difficult gun, but a needed adjustment from its overpowered usage.