Top Games
Valve Head Teases Possible Console Ports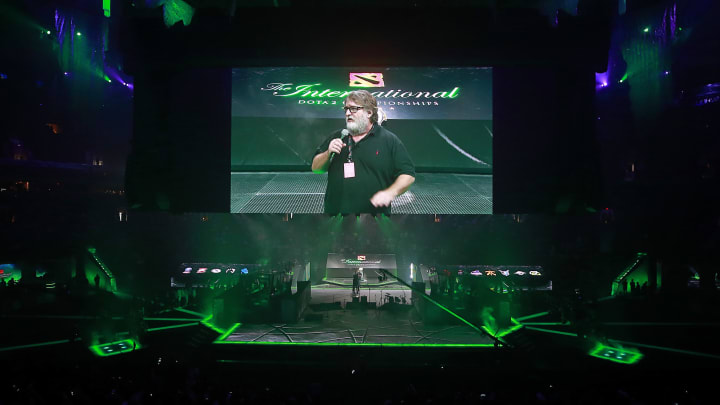 Gabe Newell says Valve's plans for Steam-to-console ports will be clearer by the end of this year. / Jeff Vinnick/Getty Images
Valve president Gabe Newell appears to have hinted at the prospect of console ports for PC-only Steam games, saying the public would know more "by the end of this year"
Newell was speaking at Sancta Maria College in Auckland, New Zealand, where he's been riding out the COVID-19 pandemic, when a student at the school asked if Steam had plans to port any games to consoles. Newell hesitated a moment, then said, "You will have a better idea of that by the end of this year."
Newell's comments are vague enough that they could mean any number of things. Some have interpreted Newell's comments to mean Steam itself will come to consoles, though it seems unlikely console manufacturers would allow Steam to infiltrate their closed ecosystems.
Others believe Newell's comments could mean Valve games could be ported to consoles. The most obvious candidate for such a scheme would be Half-Life: Alyx, Valve's VR triumph from last year. Although Sony has yet to announce a release date for its next-gen PlayStation VR, it seems the obvious choice for a Half-Life: Alyx port.
Half-Life: Alyx's success has also pushed Valve back into actively developing its own games, so it may be that some new, unannounced title will be released on consoles in the near future.
Or, least exciting of all, Newell could simply mean that by the end of the year it will be clear Valve has no plans to bring its games to consoles. Who knows with that guy?