Valve Launches Steam Charts Section for Market Insights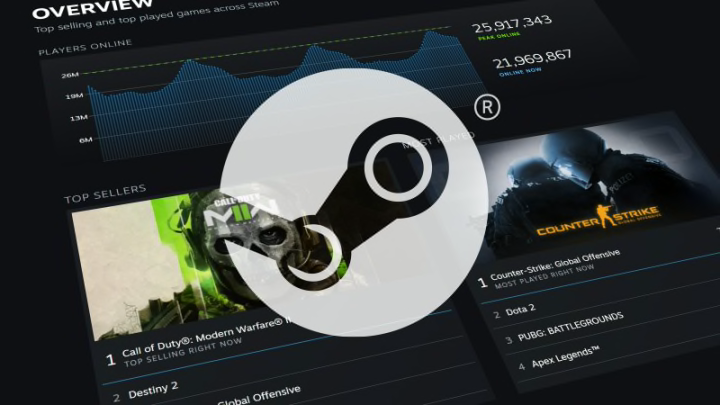 Valve
Valve has added a new section to its Steam marketplace called Steam Charts that will provide real-time insight into the best sellers and highest earners in the digital store.
This new section will replace the Steam Stats page, and features constantly updating ranked lists of the top sellers and most played games on Steam. It also provides a weekly chart and monthly overviews for top ranked games, plus indicators for how many weeks a game has been on the chart, how the game's rank has changed in the last week, and the ability to view rankings for individual countries.
"The new top-selling lists rank games based on total revenue, including all sources such as DLC and in-game transactions so we can all get a more complete picture of which games players are excited about getting into and continuing to play," Valve said in its announcement, published Thursday. "This new method of calculating revenue is also being deployed across various top lists throughout the Steam store, including the Top Sellers tab on Steam's homepage, genre and tag pages."
Meanwhile, the Most Played chart will indicate the games with the most players in the game at the moment, and an indication of the game's peak concurrent player count over the past 24 hours.
The Charts section also includes historical data going back to the very beginning of Steam in 2005.
Valve plans to update the weekly charts every Monday at 1 p.m. ET.