Valve Reveals StarLadder Berlin Major Opening Matches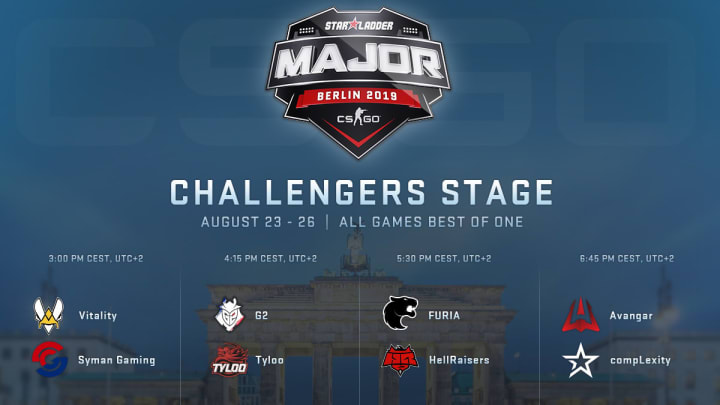 Valve revealed the opening matches of the Berlin Major on Thursday /
Valve revealed the round one matches of the StarLadder Berlin Counter-Strike: Global Offensive Major Thursday ahead of the event's kickoff.
Returning Challenger Team Vitality will play newcomer Syman Gaming as NRG Esports takes on DreamEaters in the simultaneous first sets of the CS:GO tournament, scheduled to begin at 6 a.m. ET Friday.
Next on the broadcast will be G2 Esports against TYLOO and North against INTZ eSports, followed by FURIA Esports vs. HellRaisers and mousesports vs. ForZe. Closing out the day's matches will be AVANGAR vs. Complexity Gaming and CR4ZY vs. Grayhound Gaming.
The results of the first day's games will feed into a live ELO rating system to dynamically shift each team's seed according to performance.
At the end of five rounds, the top eight teams will move on to the Legends Stage and start the process over against the eight teams that reached the Champions Stage at the IEM Katowice Major wait.
Matches will be broadcast on Steam.tv, GOTV, and on Twitch.
Photo courtesy of Valve