Vampire Survivors Patch 0.9.0 Explained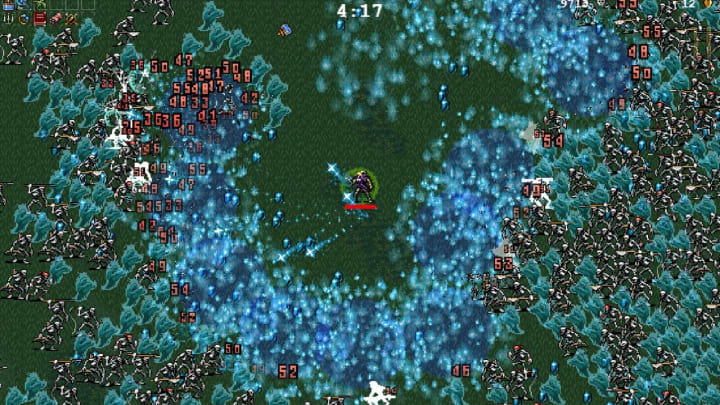 Vampire Survivors 0.9.0 Boss Rush Mode / Courtesy of Luca Galante
Vampire Survivors Patch 0.9.0 has been released, and here's everything players need to know about it.
Vampire Survivors Patch 0.9.0 was released on July 21 2022. Entitled "The Flashy One," the Steam patch notes for the update reveal everything new added to the patch. For those who want a quick explanation of everything new, here's the Vampire Survivors Patch 0.9.0 explained.
Vampire Survivors Patch 0.9.0 Explained
The patch has added four new achievements alongside a new Challenge stage, and two new Arcanas. It also added the new character Gyorunton (who can be unlocked by surviving 15 minutes in the new stage with only one active weapon), as well as a new weapon called "Bracelet."
Other smaller pieces of information written in the patch notes include a new music track that plays when opening the Bestiary, a cap to Duration for Limit Broken weapons, Results screens now show damage from special Arcanas, and the game's save data folder on Window moved locations.
Finally, the patch notes describe a few bug fixes made to the game; now, the option to hide damage numbers also affects recovery numbers, projectiles standing still when there are no enemies have been fixed, and Vento Sacro and Fuwalafuwaloo no longer stop firing after getting a Duration bonus via Limit Break.