Vanguard Players Express Disappointment with Misleading 'Bioluminescence' Blueprint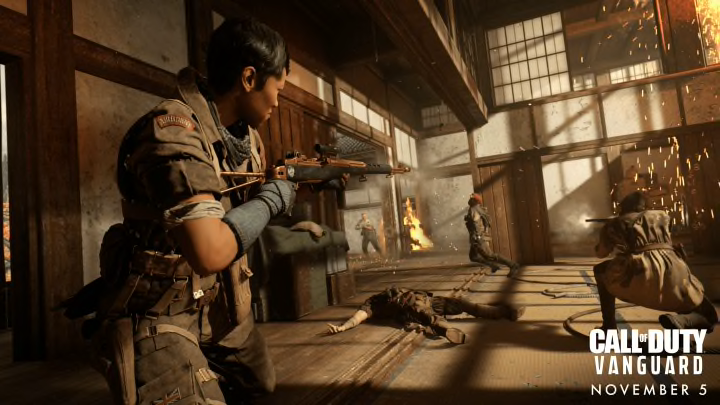 The Bioluminescence MP40 Blueprint is riling up players disappointed with its lackluster visual effects. / Activsion
Call of Duty: Vanguard players are frustrated with the recently released Bioluminescence MP40 Blueprint for having a deceptive preview in the Call of Duty item shop.
The Bioluminescence MP40 Legendary Blueprint is part of the Blue Thunder bundle Raven Software added to the game in the most recent Vanguard update. The preview of the Blueprint shown in the item shop shows the gun glowing like bioluminescent insects in a dark lake, producing an almost cosmic effect. It is also supposed to fire cyan-colored tracer rounds.
But players who buy the bundle are finding a very different product when they enter matches. Instead of that high contrast bright and dark skin, they're confronted with a much flatter blue with no glowing effect. A post on the Call of Duty: Vanguard subreddit also shows it failing to fire the tracer rounds.
The bundle costs a total of 1,800 COD Points, or around $20. It also includes the Flame Painted Blueprint for the NZ-41, the Valor's Reward charm, the Time to Die and Riding the Storm calling cards, the Lightning Strike and Lightning in the Sky emblems, and the Warhead spray.
Raven Software has yet to comment on the complaints around the bundle.