VIDEO: Sneaky Wrecking Ball Ignored by Enemy Team Wins Game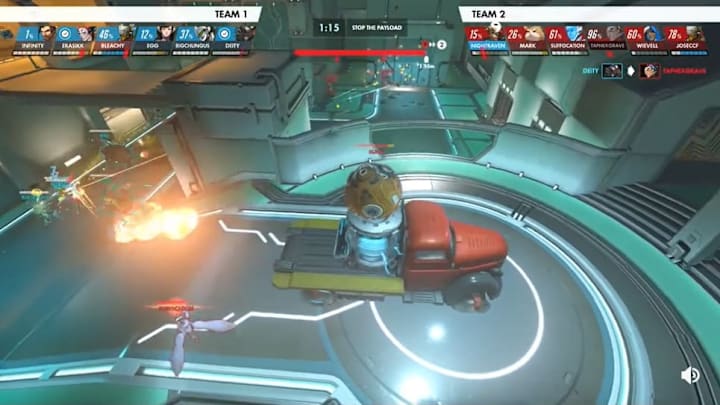 A new video posted on Reddit shows a sneaky Wrecking Ball get ignored by the enemy team and win the game. The Wrecking Ball sits motionless on top of the payload to pretend they are a part of it, and it actually works.
The video shows the enemy team become confident and push forward away from the payload, while completely ignoring the Wrecking Ball contesting it. Several players circle the payload, as though looking for an enemy that is contesting it, but they somehow miss the tank sitting on top of it.
Sneaking around is one of the most popular strategies in Overwatch. Videos of everything from tanks sneaking around to cap points or get eliminations, to sneaky D.Va bombs and Junkrat ultimates. If the enemy team cannot find you, then they also can't kill you.
Hammond is often not thought of as a very sneaky hero, like Sombra, because of his gigantic Wrecking Ball, but some players can miss the red line around him and assume he is just a part of the payload as proven by the video. Hammond can also use his movement abilities to travel the map while avoiding detection.