Videogamedunkey Founds Games Publisher Bigmode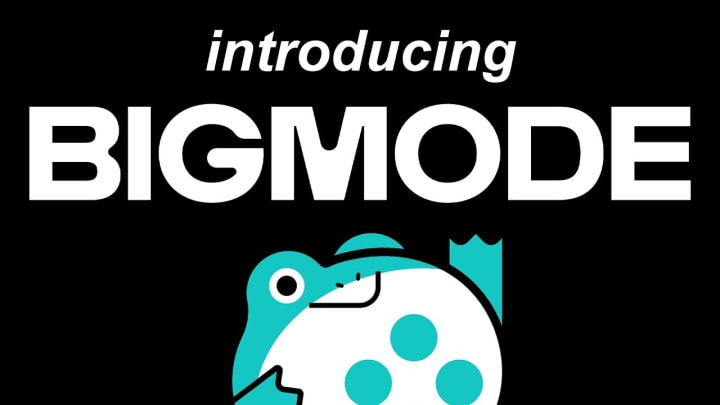 Videogamedunkey has announced an indie publishing studio called Bigmode. / Bigmode
Gaming YouTuber Jason Yevgeniy "Videogamedunkey" Gastrow announced the formation of his indie publishing company, Bigmode, on his YouTube channel Thursday.
Dunkey, as he's also known, has 7.2 million subscribers, and his videos regularly accrue millions of views. He says his 11 years of experience as a YouTuber positions him to understand what kind of games players want, and he says he wants his label to be as developer-friendly as possible.
"I've been on YouTube for 11 years now, and one of the core themes of my channel has alwys been to slam dunk soulless cash grabs into the garbage can and lift up and praise the truly inspired works of art in this medium," he said in a video announcing Bigmode. "For years and years and years, I have always sought out the very best indie games out there, and have tried to do them justice, putting millions of eyes on the games that actually deserve attention."
Dunkey and his wife, fellow YouTuber Leah "Leahbee" Gastrow, are co-founders at Bigmode.
"Me and Leah aren't just the face of this company. We are the company. This is our vision, and our number one priority is to publish some of the very best games out there," Dunkey continued in his video. He says the label will be a "harmonious continuation of my channel."
"I want Bigmode to act as my seal of approval, which is something that I do not apply lightly," he says in the video.
Although he's not looking for creative control, Dunkey says he's looking to have some level of input on how the games Bigmode publishes are made. As a complement to that input, Dunkey says he and Leahbee have "put a lot of effort into making the most developer-friendly contract possible.
"I think we're going to bring a lot of value to the table, and the bottom line is help good games succeed, and help them continue to succeed into the future," he said.
Bigmode is accepting pitches from developers at any stage of development, and is also accepting portfolio submissions from games workers looking to be linked to a project. The publisher says games with the following qualities are particularly interesting to it:
Fun
Substance
Originality
Passion & artistry
Developers with a clear, strong vision
Developers with deep gaming experience & understanding
Bigmode is not accepting games that use NFTs, crypto or blockchain.