Visitor Fortnite: Fortnite Season 10 Teaser Points to Character's Return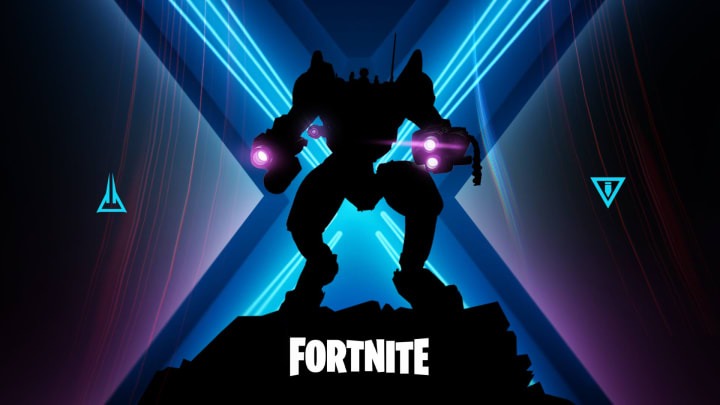 Visitor Fortnite may return in Season 10. /
Visitor Fortnite may be returning to the game, if fan theories around the latest Season 10 teaser can be believed.
Visitor Fortnite: Season 10 Teaser Suggests Skin Will Return
The first Fortnite Season 10 teaser dropped Sunday, imploring Fortnite fans to "Think Back," alongside an image of the now-destroyed Dusty Depot. On its own, this teaser suggested a move backward in time. Teasers since then have complicated that understanding.
Epic Games revealed a second teaser Monday with the caption "Look Forward." The accompanying image showed a new mech of some kind flanked on either side by cryptic symbols. Eagle-eyed fans noticed the symbol on the left matched one on the outfit of The Visitor, a time traveler who first appeared as a Battle Pass reward in Fortnite Season 4.
The combination of the Visitor's symbol and the backward- and forward-facing captions indicates Fortnite Season 10 will likely have some time-bending at work. Exactly what that time-bending will produce won't be revealed until Season 10 kicks off Aug. 1.