Call of Duty
Vulture Exo Warzone: How to Get the Blueprint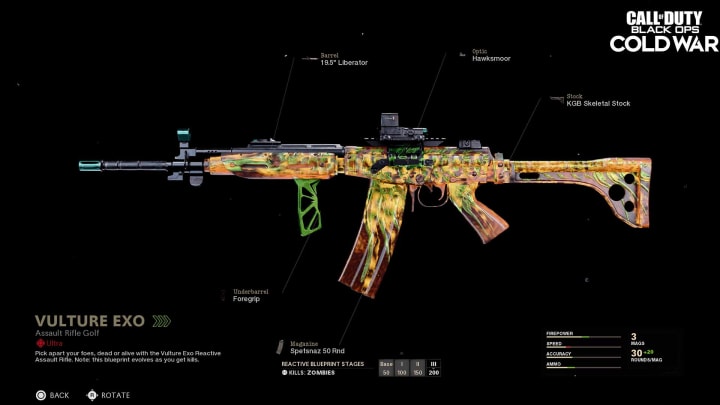 The Vulture Exo is a stunning reactive blueprint for the FARA 83. / Photo courtesy of Activision
Call of Duty: Warzone players have been wondering how to get the Vulture Exo blueprint for the FARA 83. It is a reactive blueprint that evolves and changes colors over time as players get increasingly longer killstreaks in Verdansk.
The FARA 83 is an assault rifle that can be unlocked in a variety of ways. It is considered to be a top-tier weapon in Season 2, especially when equipped with the proper attachments. Players who have unlocked the FARA 83 may be looking to get their hands on its Vulture Exo blueprint, which comes with five attachments. Here is how to get it in Warzone.
Vulture Exo Warzone: How to Get the Blueprint
Players will first need to get their hands on the Season Two Battle Pass before they can obtain the Vulture Exo blueprint. The regular pass costs 1,000 CP, while the Battle Pass Bundle, which includes a bonus of 20 instant Tier Skips, is priced at 2,400 CP.
Players who have the Season Two Battle Pass will acquire the Vulture Exo blueprint at level 95, which can be achieved by grinding levels or using Tier Skips. By obtaining the Vulture Exo FARA 83, they will have access to a top-tier and stylish weapon that is sure to both impress opponents and shred them down.