Wal-Mart PS5 Restock January 2022 Information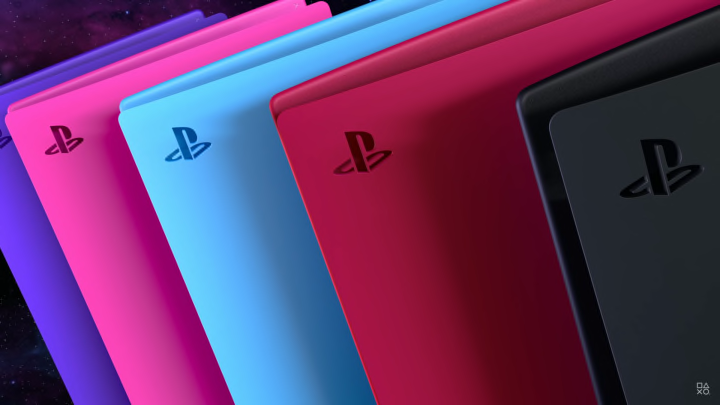 Below, we've answered some crucial questions regarding how to get a PS5. / SONY
Are you still looking for your very own PlayStation 5 console? Do you spend days browsing Wal-mart listings for the perfect option, bundle, or price to secure it and bring it home? Look no further—we have the latest information on the PlayStation 5 restocks at Walmart.
Below, we've answered some crucial questions regarding how to get a PS5.
How to Get the PlayStation 5 from Walmart in January 2022
Currently, of the two types of PlayStation 5 console—Digital and Disc—the Disc version appears to be the more common at Walmart at the time of writing. DBLTAP cannot confirm the reason for this, however, it appears those interested in physical game copies may be in luck.
However, the console, itself, is not available on its own. In order to bring home a PlayStation 5, fans will need to purchase it as part of a bundle with either a set of accessories, a triple-A title, or both.
Below, we've listed all available options.
Will Walmart Restock the PlayStation 5 in January 2022?
The last restock shipment Walmart had for the PlayStation 5 console occurred on Jan. 13, 2022. As such, the next expected restock date is around the end of the month—potentially on or before Saturday, Jan. 29.
Those looking to get their hands on the Digital version of the console or, simply, the console without unwanted extra games or accessories should check in with their credible tracking accounts, officially branded channels, or trusted news sources for the latest information as it develops.
How much does the PlayStation 5 cost from Walmart in January 2022?
Walmart is unique in the fact that it lists not only itself in its online searches, but also retailers it fulfills and other third-party professional sellers affiliated with it. Therefore, to make things simpler, we've elected to only include its primary listings and those it fulfills:
Sony PlayStation 5 Digital Edition—$399.99
PS5 Disc Console with PULSE 3D Wireless Headset and Micro SD Card USB Adapter Bundle—$889.00
PlayStation 5 Disc Console with "Pro Gamer" Starter Pack Bundle—$839.00
PlayStation 5 Disc Console with Controller and Accessory Bundle—$859.00
PS5 Disc Console with Extra Dual Sense Controller and Accessory Bundle—$939.99
PlayStation 5 Disc Console with Madden NFL 22 and Accessory Kit Bundle—$989.99
PlayStation 5 Disc Console with Miles Morales Spiderman and Accessory Bundle—$939.00
PS5 Disc Console with Extra Cosmic Red Dual Sense Controller and PULSE 3D Wireless Headset Bundle—$979.00
PlayStation 5 Disc Console with NBA 2K22 and Accessory Kit Bundle—$899.99
PS5 Disc Console with Extra Cosmic Red Dual Sense Controller and Micro SD Card USB Adapter Bundle—$889.00
PlayStation 5 Disc Console with Accessory Bundle—$889.99
PlayStation 5 Disc Console with Extra Dual Sense Controller Bundle—$819.00