Warzone 2 Assault Rifle Tier List: January 2023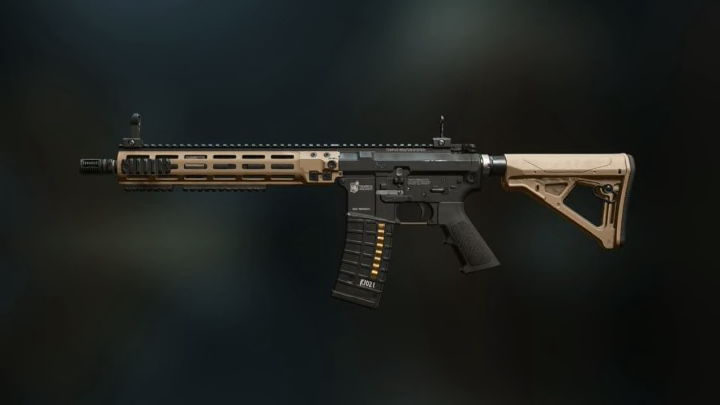 Call of Duty: Warzone 2 assault rifle tier list for January 2023. / Activision, screenshot by Ralston Dacanay
Our Call of Duty: Warzone 2.0 assault rifle tier list for January 2023 is here to go over the best guns to use in the battle royale.
With Season 2 expected to drop Feb. 1, Warzone 2 players are still figuring out the best meta to conquer Al Mazrah. A few notable meta changes have occurred since December, so here is an updated tier list to kick off the new year.
Warzone 2 Assault Rifle Tier List: January 2023
S Tier
M4 / Activision, screenshot by Ralston Dacanay
Our S Tier has the TAQ-56 still reigning supreme of the Warzone 2 meta. For players not running the RPK, the TAQ-56 is the go-to option for the best balance of long and medium range gunfights. More and more players are now running the Kastov-74U for its lethal close range damage, giving players an AR that works like an SMG. And of course, the M4's top-tier TTK earns the weapon an S Tier spot.
A Tier
The M13B and STB 556 are two guns that fall just below the S Tier ARs. The M13B's 60-round mag allows players to attack multiple enemies without having to reload the fast-firing weapon. The STB 556 is another example of an AR that is great in close gunfights.
B Tier
Kastov 762 / Activision, screenshot by Ralston Dacanay
The Chimera and Kastov 762 fall into the B Tier. They are both decent guns, but with the other ARs dominating the meta, not many players are choosing these two guns as their primary weapon. The Chimera does offer a unique stealth option for players, but its range and recoil make it unsuitable for Al Mazrah.
C Tier
Lachmann-556 / Activision, screenshot by Ralston Dacanay
Lachmann-556
Kastov 545
M16
Although the Lachmann-556 was a strong choice at the game's launch, it has fallen down the tier list for most players. The Kastov 545 never caught on, as it is the weakest Kastovia weapon in the game, and the M16 ranks last because a burst weapon will never be in favor amongst so many elite ARs.