Call of Duty
Warzone 2 Pre-Load Times Revealed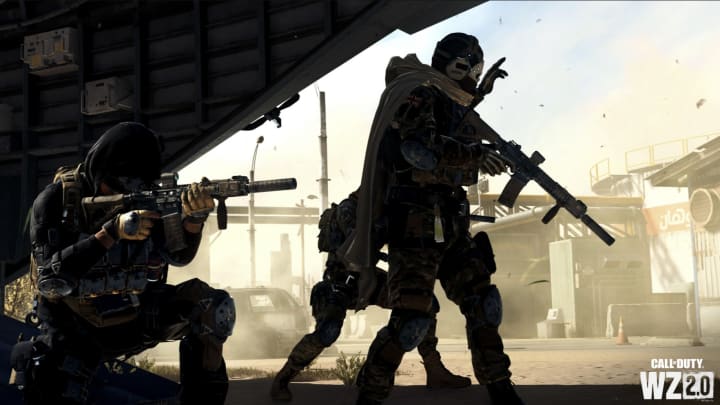 Activision, Screenshot by DBLTAP
Call of Duty: Warzone 2 has an upcoming pre-loading time, while Warzone servers will temporarily close soon. Here's everything you need to know about these dates.
When Can I Preload Warzone 2?
Warzone 2 will be available to pre-load on Nov. 14, at 1 p.m. ET. However, Warzone servers will temporarily close on Nov. 16, at 11 a.m. ET.
Players will be able to play Warzone 2 on Nov. 16, at 1 p.m. ET.
Warzone 2 players can look forward to features such as an updated prestige system and a new battle pass system.
With an updated prestige system, Call of Duty fans will have a change to continue a consistent prestige rank across different seasons. Gamers can reach rank 56 and gain the prestige 1 title, which entails receiving an Emblem, rewards, and a new group of challenges.
With every increase in 50 ranks, gamers can earn a total of four prestige ranks. Players can also complete the ranks at their own pace, with their rank status carrying over during different seasons.
Warzone 2's new battle pass system will be shown as a multi-sector map, with unlockable items in more than 20 sectors of each map. Players can unlock these items through utilizing battle token tier skips.
As for Modern Warfare 2's pre-load availability, fans had the chance to pre-load multiplayer mode with the game on Oct. 28.
For more Call of Duty news, find out how to get the BAS-P in Warzone 2, or discover how to get the Victus XMR.