Warzone 2 YouTuber Claims MP5 as Best SMG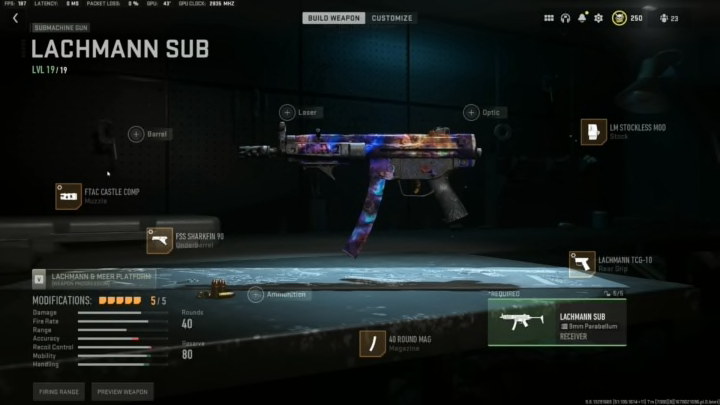 Warzone YouTuber Metaphor showed off his MP5 loadout in a recent video and claimed that "this is basically the best SMG in the game right now."
Although Warzone 2 offers a lot of variety when it comes to weapons, many people fall back on highly used guns from previous games or the more meta-defining guns. In the case of the MP5, this SMG can be considered both. In Metaphor's latest video, he shows off his MP5 loadout while giving his thoughts on gameplay on the current state of the weapon.
Metaphor MP5 Loadout
Muzzle: FTAC Castle Comp
Stock: LM Stockless Mod
Rear Grip: Lachmann TCG-10
Magazine: 40 Round Mag
Underbarrel: FSS Sharkfin 90
Metaphor compared the MP5 to the Fennec, another powerful SMG, and stated that "If you're hitting your shots on this MP5 it does actually kill faster than the Fennec, and this thing is just so damn quick." showing that in terms of TTK, the MP5 beats out the Fennec by a hefty margin.
With the TTK being so short in close range fights, it is important that players who use this weapon understand that close range fights should be taken to ensure that you get the most out of the MP5. Metaphor does also state that while he believes that pistols are better in general, with their upcoming nerf people should begin to turn their attention to SMGs instead.