Warzone 200 Player Lobbies Teased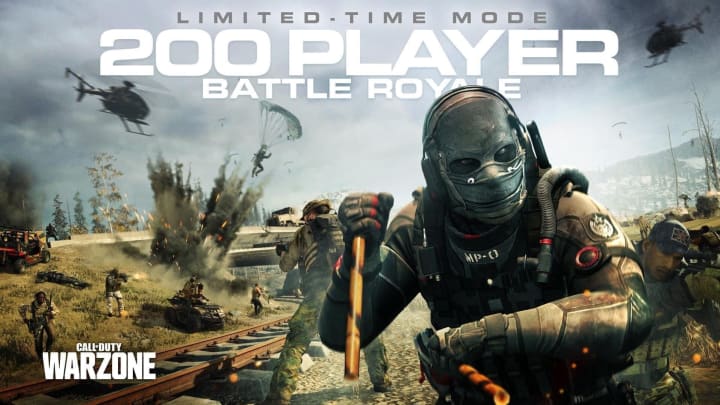 Photo courtesy of Activision
Warzone 200 player lobbies were teased in a tweet Monday from the official Call of Duty account.
Warzone has become the most popular CoD title in the history of the franchise, with millions of players logging on every day to try to earn a win. Now, though, that will get a little more difficult as this massive change suggests.
Warzone 200 Player Lobbies Teased
The Tweet teased that there will now be 200 players in every Warzone lobby, as opposed to the normal 150. This change gives also officially gives Warzone double the party size of Fortnite.
The Tweet, which shows a 200 made up of parachuting emojis, had over 7,000 likes and 1,600 retweets within 10 minutes of its posting. The caption simply reads, "We're gonna need a bigger plane."
"With this update, Verdansk will now be able to hold up to 200 players in Battle Royale Quads in Warzone. That means 50 Quads of Operators fighting each other and the encroaching circle collapse," developers wrote in a news release.
Despite the huge interaction with the Tweet, many of the comments underneath were rather negative or a complaint about something else in the game. Many players expressed their worries about server lags because of this new lobby size, while others still clamored for the Shipment 24/7 map.
With the larger party sizes, players will have the opportunity to get more kills and level up quicker, allowing them to buy more Blueprints. Players should check out the really cool Brookside Warzone Blueprint and Blue Jay Warzone Blueprint.