Call of Duty
Warzone AR Tier List January 2021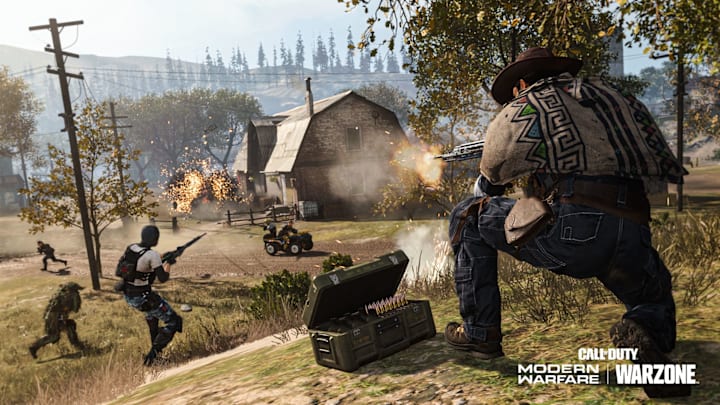 Our Warzone AR tier list for January 2021 is here to breakdown how the current meta has settled down after the latest weapon balancing patch released by Raven Software on Thursday.
With the recent nerfs to the DMR 14 and Type 63 looking like they weren't strong enough to take down the destructive duo, however, assault rifles remain a bit lower in the meta overall. Here are the best ARs to use in Call of Duty: Warzone in Season One at the moment.
Warzone AR Tier List January 2021
S Tier
The new king of the assault rifle class for Warzone, the CR-56 AMAX is the best bet for those refusing to use a tactical rifle like everyone else. Depending on the attachments used, the CR-56 AMAX can be built for all ranges. Placing not far behind, the Groza and the FFAR 1 statistically perform just as competitively in TTK, and would be much more popular if not for the DMR 14, Type 63 and CR-56 AMAX.
A Tier
AS VAL
FAL
AN-94
RAM-7
M4A1
AK-47 (CW)
AK-47 (MW)
For those looking for an AR to pair with a sniper rifle, the AS VAL, FAL, FFAR 1, RAM-7 and M4A1 should fit the bill thanks to their high TTKs. The rest of these A-tier assault rifles remain pretty viable options.
B Tier
Especially with the tactical rifles out there, these ARs won't stand a chance in Verdansk at the moment. A drastic fall from grace, the Kilo 141 was nerfed hard with its laser-beam capabilities at longer ranges rendered useless due to its now lackluster TTK. Outside of using these rifles off of the initial drop, players should look elsewhere as soon as they get the chance.