Warzone Bullfrog Loadout Detailed by JGOD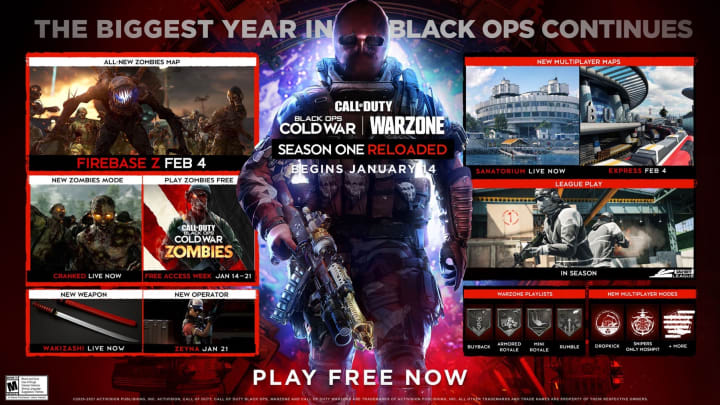 Could the Bullfrog be the weapon to replace the Mac-10 in the Warzone meta? / Photo by Activision/Treyarch
JGOD has revealed a new SMG class that could be set to dominate the Call of Duty: Warzone meta following the recent nerf to the MAC-10. Here is what we know so far.
Since the MAC-10 received a considerable nerf during the most recent weapon balancing patch in Warzone, many players have been scrambling to find the next best thing. Now it would seem that popular Warzone YouTuber JGOD has put forth a surprising candidate to shake up the meta game.
Photo by Treyarch
Warzone Bullfrog Loadout Detailed by JGOD
The Bullfrog is arguably one of the most underrated weapons in both Black Ops Cold War and Warzone. It is, as JGOD puts it, "The big brother to the Bizon" in that it is better in pretty much everyway. It has a pretty large ammo capacity as you might expect and a substantial fire-rate and ,unlike the Mac-10, its recoil if fairly manageable.
JGOD's Bullfrog Loadout
GRU Suppressor (Muzzle)
7.4 Task Force (Barrel)
Spetsnaz Grip (Underbarrel)
65 RND (Ammunition)
Microflex LED (Optic)
And there you have it, the Bullfrog loadout that could potentially be about to take Verdansk by storm in the coming days. Let us know what you think about this weapon in Warzone.