Call of Duty
Warzone Calling Cards Appear to Leak Pacific Map Locations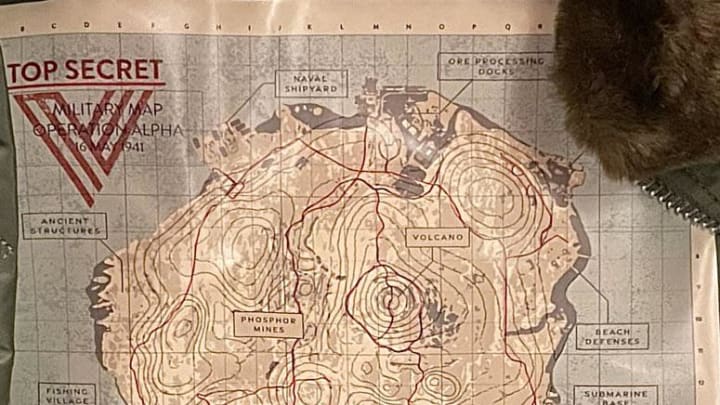 Caldera locations may have been previewed in a set of newly released Calling Cards. / Photo courtesy of Activision
Several Calling Cards recently added to Call of Duty: Warzone appear to provide previews of the upcoming Pacific map, Caldera.
The Operation Flashback event that began Nov. 18 added a handful of Calling Cards to the game highlighting what appear to be points of interest on Caldera. The Calling Cards show locations on a tropical island labeled Hospitable Resort, Home in Paradise, Marina Street, and Treasure the Scenery.
Although none of these names appear in the map of Caldera Activision previously released, it's still likely they'll be locations players can visit in-game with different or non-existent names. The Marina Street card, for example, could highlight a portion of location named City Capital on that map. Home in Paradise and Treasure the Scenery could be from the Fishing Village location. It's unclear where Hospitable Resort would be located.
Players theorize these Calling Cards were meant to be added to the game in the Secrets of the Pacific event scheduled to begin Nov. 24, as that event will focus on familiarizing players with Caldera's locations, but that they have been added early by accident.
Activision has yet to comment on the Calling Cards. Caldera itself won't be added to Warzone until Dec. 8.