Call of Duty
Warzone Could Have a 'Fast Travel' System in Season 3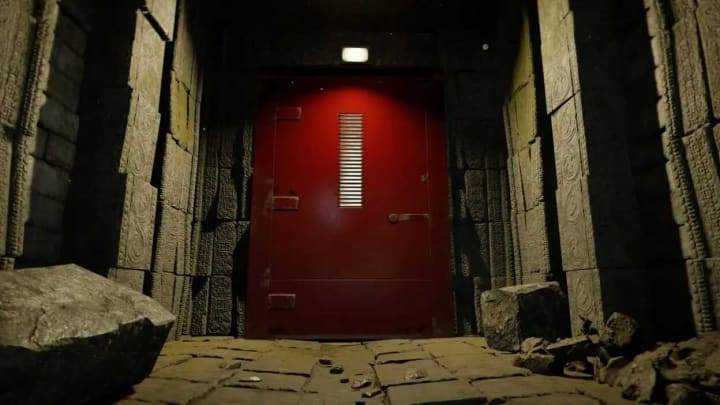 Players have discovered that a certain "Red Door" fast travel system could be making it way into Warzone later on in Season 3. / Photo courtesy of Activision
Players have discovered that a certain "Red Door" fast travel system could be making its way into Warzone later on in Season 3.
The information was initially revealed in a survey sent out to players only 24 hours ago. Reddit user honeynero brought it to light on the CODWarzone subreddit, voicing the theory that this could be a new feature coming in the next few weeks.
The inquiry in question appeared about halfway through honeynero's survey. It asks what aspect the player is most satisfied with concerning the new Verdansk '84 map. One of the options was "The Red Doors (fast travel system)," which rose suspicion as no such thing exists.
Warzone is Could Have a "Fast Travel" System in Season 3
Players have been back and forth on whether this could be a legitimate future mechanic. A few attested to seeing Red Doors in the trailer for Season 3—only to return to their location and find them painted black, instead.
Others suspected the whole thing was a hoax. According to user ThatNeonZebraAgain, who claims to be "a user researcher at a large software company," fake answers are occasionally thrown into a survey to weed out replies of poor quality.
"Interesting too that it's the first option, which is usually what gets selected when people are blasting through a survey," they wrote, "but then again the order of the answers could be randomized and it could have just happened to be first in this screenshot."
Red Doors have been important symbols in other aspects, however. Activision has previously named alpha builds of their games as "Red Door" and the objects can be seen in a few Call of Duty Campaigns.
Ultimately, only time will tell whether this is an upcoming feature or just a way to narrow down the responses.